Film and TV
'The Hunger Games: Mockingjay Part I' Releases Trailer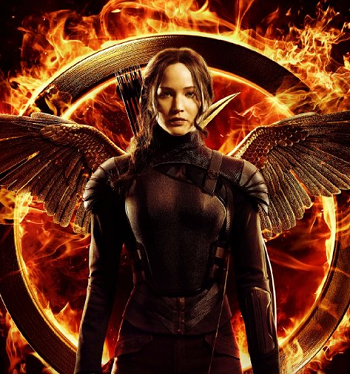 Guys, it's getting real now. The first official trailer for "The Hunger Games: Part I" has finally been released, and it's looking pretty epic.
With still two months away from the official release date, this addition to the series is more highly anticipated than ever and that's certainly not stopping Lionsgate.
READ MORE: 8 Movies To Look Forward To This Fall
It's a time for war in Panem. Jennifer Lawrence's famous hero Katniss leads the rebels against the Capitol, and we already know where Peeta is. Looks like his status in the movie will be driving a lot of the plot this time around.
Don't worry guys, Katniss is coming to Peeta's rescue in no time. "The Hunger Games: Mockingjay Part I" is hitting the theaters November 21.
Take a look at the trailer for yourself.
Reach Film Editor Dale Chong here. Follow her on Twitter here.