Entertainment News
Harry Potter UK Studio Tour Adds Dark Arts Section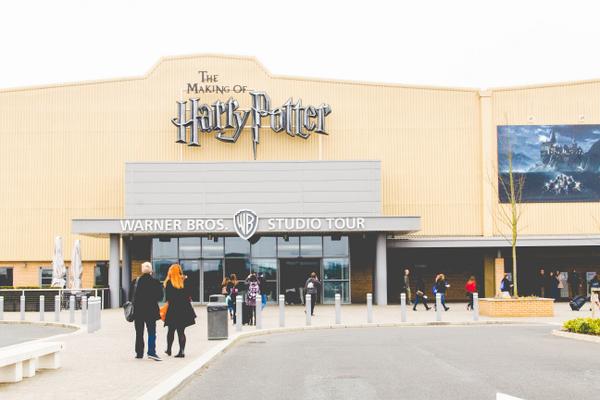 Harry Potter fans who favor Slytherin can rejoice as Warner Bros. will expand the
Harry Potter studio tour
to include a permanent wing devoted to the Dark Arts.
READ MORE: J.K. Rowling And Warner Bros. Entertainment To Create 'Harry Potter' Spinoff
The new section will officialy open on Oct. 14 and will feature expanded set pieces and sinister wizarding artifacts like Horcruxes and a model of Voldemort's loyal snake Nagini.
Fans who visit the Harry Potter studio tour in the U.K. will be able to fully experience the Malfoy Manor set, Voldemort and the Death Eaters' headquarters. Other featured items include a section of Dolores Umbridge's Ministry of Magic office and various costumes and artifacts used by Alan Rickman and David Thewlis, who played potions master Severus Snape and defense against the dark arts professor Remus Lupin, respectively.
"The Dark Arts feature will be our first new permanent addition since opening in March 2012 and we're looking forward to unveiling it just in time for Halloween," Sarah Roots, vice president of Warner Bros. Studio Tour London said in a press release. "It will showcase the darkest parts of the films and include some props and costimes that have never been on public display before."
To celebrate the opening of the new section and Halloween, the studio will host extra activities from Oct. 13 to Nov. 3. During this time, visitors will be able to walk down a Diagon Alley patrolled by Death Eaters and will see the Great Hall decked out for a Halloween feast, as seen in "Harry Potter and the Sorcerer's Stone."
All eight "Harry Potter" films were shot at Leavesden Studios in the United Kingdom. The studio tour, which opened in 2012, houses set pieces, props and costumes from all eight "Harry Potter" films. Other films like "The Dark Knight," "Sherlock Holmes" and "Inception" were also shot at the studio.
"Harry Potter" author J.K. Rowling is penning screenplays for a movie trilogy based on a story set in the "Harry Potter" universe, "Fantastic Beasts and Where to Find Them." The story, taking place 70 years before the events in the "Harry Potter" series, will follow the adventures of magizoologist Newt Scamander. Rowling said the project is an "extension of the wizarding world," not a prequel or a sequel. Although "Harry Potter" actor Daniel Radcliffe currently has no plans to appear in the films, he does not rule out the possibility.
Reach Web Producer Helen Carefoot here and folllow her on Twitter here.