National
Gov. Brown Signs Ted Lieu Bill Prohibiting Mass Spying On Californians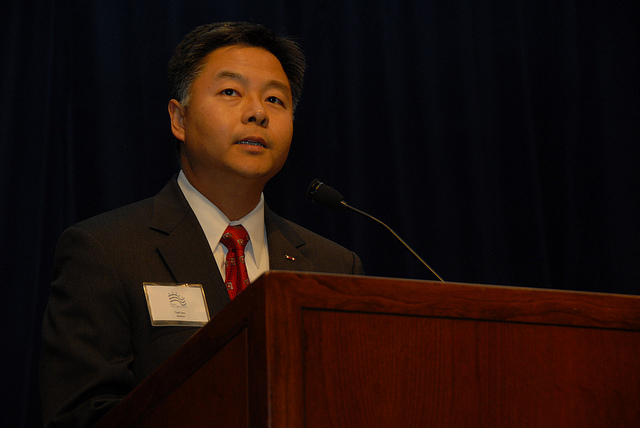 Gov. Brown signed into law Tuesday bipartisan legislation which bans the state from aiding the federal government in spying on Californians. The Senate Bill 828 was proposed by Senator Ted Lieu, D-Redondo Beach. It will take effect January 1, 2015.
SEE ALSO: Gov. Brown's Budget Neglects Early Childhood Education
This is following the repeated federal admission of "widespread, warrantless spying on innocent American citizens," according to the press release. The NSA sometimes relies on services provided by the state to collect electronic and metadata information.
"I commend Gov. Brown for recognizing the National Security Agency's massive and indiscriminate collecting of phone and electronic data on all Americans, including more than 38 million Californians, is a threat to our liberty and freedom," said Lieu. "We can only hope the feds halt this illegal and unconstitutional practice nationally."
Reach Web Producer Belinda Cai here and follow her on Twitter here.