California
Gov. Brown Signs Bike Lane Bills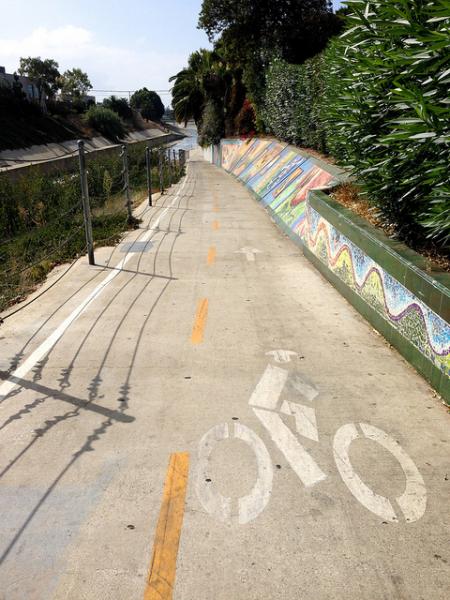 California Governor Jerry Brown signed two bills Saturday designed to improve the bike path infrastructure throughout California, following the increasing national protected bike lane trend.
The first bill, written by Senator Mark DeSaulnier (D-Concord), gives communities the option of funding bike path improvements in their area. Each district can increase the motor vehicle surcharge up to $5, pending a two-thirds voter approval.
"SB 1183 will help local communities improve bikeways and trail networks in an effort to alleviate congestion," Senator DeSaulnier said. "Offering more low-emission options for commuters should be a major transportation goal for our state. Upgrading bike infrastructure will help public safety, the environment, and the quality of life in cities across California."
The motor vehicle surcharge would help maintain and improve existing trails, and provide funds to construct and increase trail connectivity.
SEE ALSO: Gov. Jerry Brown Gives California Cyclists Room To Ride
AB 1193, written by Assemblyman Phil Ting (D-San Francisco), will grant local governments the ability to create protected bike lanes called cycle tracks.
Cycle tracks, or Class IV bikeways, are designated exclusively for bikes and are separated from adjacent roadways by "grade separation, flexible posts, inflexible physical barriers, or on-street parking."
Previously stifled by a tough approval process, CalTrans will establish minimum engineering standards for these lanes.
Protected bike lanes have been increasing nationwide in recent years, and examples in California have supported the trend.
Long Beach constructed protected bike lanes through a section of downtown and found that cycling increased, crash rates decreased and congestion was not affected despite removing a vehicle traffic lane.
The two bills have met widespread support from cyclists.
"As both an avid cyclist and regular driver, I would gladly pay an additional $5 to have better separated bikeways," said Michael Fiecco, member of the SCV Pedaling Posse and Bicycle John's cycling groups. "Perhaps more people will use their bicycle thus creating less automobiles on the road and help reduce the amount of pollution in the air."
Even motorists are encouraging a protected bike lane.
"I don't have a problem with cyclists, they have a right to the road too," said Ikenna Akubuo, a L.A. Yellow Cab taxi driver. "Bike lanes could help make it safer and I'd support it."
Reach Editor-at-Large Michael Nystrom here. Follow him on Twitter here.