Sports
Double Standards In Domestic Violence Cases Must be Addressed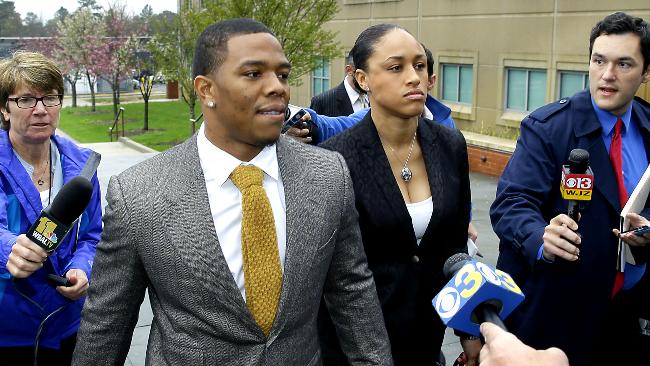 On Sunday, we witnessed a memorable regular season Super Bowl rematch, the first of its kind in 17 years. We saw Peyton Manning take his Broncos 80 yards in the last minute of the game to send the game into overtime against the defending Super Bowl champion Seattle Seahawks. And then we watched the one-and-only Mr. Skittles himself, Marshawn Lynch, save the day for the Seahawks with a game-winning dive into the end zone.

We were all witnesses to this significant game being played on the field, however even with such a noteworthy game on the schedule, the NFL and the integrity of the league continues to be clouded by all of its off-the-field troubles.

Perhaps the biggest takeaway from week 3 in the NFL remains that that Commissioner Roger Goodell "got it wrong," as he stated in his press conference that addressed the league's spiraling domestic violence issues on Friday.

Yes Mr. Goodell, you were wrong and that was probably the only meaningful statement he made during a press conference, in which many thought he would offer his resignation after nine days of just hiding in the shadows.

His words on Friday merely put a clump of ice over the league's swelling "black eye."

This important issue of domestic violence was catalyzed by Goodell in July when he suspended Baltimore Ravens running back Ray Rice for only 2 games after he physically assaulted his fiancee in a casino elevator in February. The NFL's public image then took a turn for the worst when TMZ released the actual footage showing Rice delivering a punch, sparking public outrage.

In a typical reaction, Goodell proceeded to suspend Rice indefinitely, which was the right move then, but it was a few months too late.

To follow up the Rice scandal, Goodell's job has not been made any easier with the emergence of the cases of domestic violence against Minnesota Vikings superstar Adrian Peterson, Carolina Panthers defensive end Greg Hardy and Arizona Cardinals running back Jonathan Dwyer.

Rather than being immediately suspended, both Peterson and Hardy were placed on the commissioner's exempt list, which disqualifies them from play until due process is carried out and the allegations are resolved.

College football has seen similar problems lately, particularly in the case of Florida State quarterback Jameis Winston, who didn't assault anyone physically in this instance, but did publicly utter some vulgar and obscene comments that angered many people.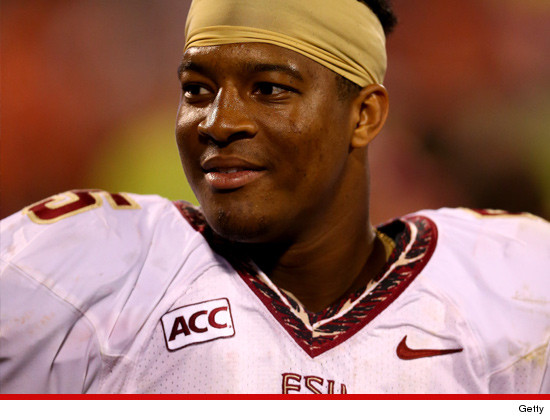 His shouting of "Fudge her right in the *****" [altered for sensitivity] resulted in him being half a game initially and ultimately an entire game by Florida State. On the surface, it appeared as if the school did the right thing by suspending Winston for the entire game, a great P/R move for what was basically a "slap on the wrist".

However, I took it as another reactionary move to further criticism of Winston's expletive and insensitive remarks in front of the entire Florida State student union, in addition to all that has been going on in the NFL.

Let's all not forget that just a little under two years ago, Winston was accused of committing an act of sexual assault against another FSU student. Winston was never charged by authorities after an investigation was held and the whole incident was swept under the rug, clearing the way for Winston to win a Heisman trophy and for FSU to win a national championship.

I always knew that something smelled fishy in the waters in Tallahassee.

But wait, that's not only one instance of a situation involving domestic violence being thrown under the rug by institution.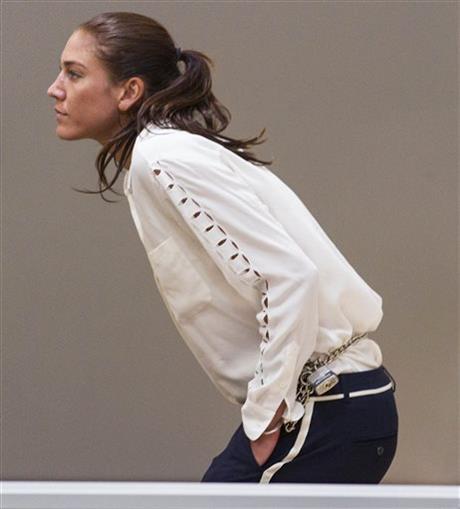 U.S Women's Soccer goalie Hope Solo, once known as America's sweetheart for her stellar performance during the 2011 FIFA Women's World Cup, pleaded not guilty to two counts of gross misdemeanor domestic violence after she allegedly assaulted her half-sister and 17-year-old nephew in June. Solo will be going on trial starting in November.

She publicly apologized for the incident via her Facebook but the difference with her case and the NFL players is that she continues to play for her respective club, the Seattle Reign, as well as the U.S women's national team, a team that is right in the middle of its qualifying run for the 2015 World Cup.

What makes Solo's case any different than that of the NFL players?

Last Thursday, she recorded a record 73rd shutout for the U.S women's national team and was praised, while Peterson and Rice continued to take all of the hits from the media for their acts of wrongdoing.

Yet, U.S Soccer has finally started to take a great deal of slack after the New York Times came out with a column the day after calling the organization out.

If we are going to move forward with putting down domestic violence and sexual assaults in this country, we absolutely cannot have this growing double standard, especially when our country is being represented at an international level of play.

What we have here are the tremendous inconsistencies present when it comes to disciplining athletes for acts of domestic violence.

We see players being suspended half a game, then a full game, then two games, six games, an entire season and so on. Usually all of these punishments are being carried out in a reactionary fashion as a result of criticism from the public.

Domestic violence and sexual assault are growing issues in our country that should be taken very seriously by all and everyone needs to be on the same page here if we want to make a difference.

Unfortunately, I feel like the leagues and organizations have already made one too many "boo boos" and the government may very well have to get involved.

Just last week, President Obama unveiled his "It's On Us" Campaign to spread awareness and prevention of sexual assault on college campuses throughout our country.

Obama also noted that domestic violence "is in the news every day," acknowledging the recent happenings in the NFL.

It's good to see Obama take such a strong stance on the issue, which brings up the question: Could the government get involved in domestic violence cases in sports?

There has been talk for years of government intervention in baseball to appropriately address the steroid and PED saga and it may very well be the only way to get universal fair play and justice when it comes to punishing athletes for acts of domestic violence and sexual assault.

It's on us, the people of the United States, to continue to express our animosity towards these appalling acts of violence, whether committed by men or women, and we can only hope that sports and Goodell for that matter, get it right in the future.

Reach Sports Reporter Darian Nourian via e-mail here and on Twitter here.