Los Angeles and Region
Deputies On Camera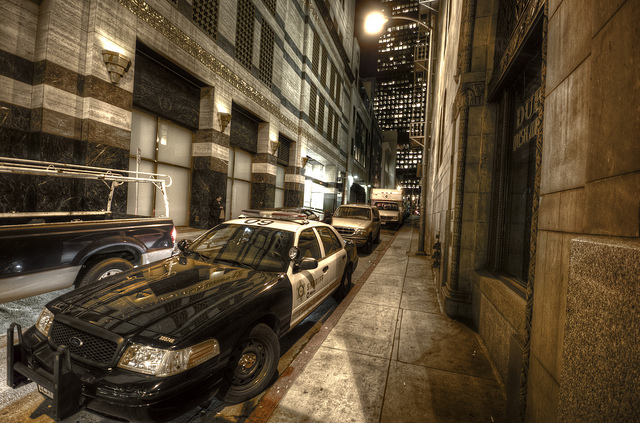 Los Angeles County Sheriff's Department announced Monday that it is launching a
body camera pilot program
.
The no-cost program will use four types of cameras donated by four different manufacturers, which will be issued to 96 LASD personnel across four different stations—Lancaster Station, Carson Station, Temple Station and Century station. The six-month program will allow deputies to record interactions with civilians, from traffic tickets to arrests.
"We look forward to the [use of body cameras]," a spokeswoman said. "They will do a lot to help with the transparency of our department."
Though the program was planned before the events in Ferguson and the shooting of Ezell Ford, it comes at a time when law enforcement is under intense public scrutiny. According to Dr. John Higley—criminal justice professor at California Baptist University—many law enforcement agencies employ in-car cameras, but now more officers are donning cameras on their uniforms even when not required. Higley points out that high-stress interactions between law enforcement and civilians might affect the accuracy of testimonies.
"In high-emotional situations, our recollection of events might not be as good, and that's just human nature," said Higley, who believes that body cameras will benefit law enforcement agencies and civilians.
See More: #BlackLivesMatter: What Angelenos Who Visited Ferguson Have To Say
There's still, however, a price to pay for accurate testimonies. While the LASD's pilot program is using donated body cameras, each camera can run from $120 to $2,000, according to the Milwaukee Journal Sentinel. Though U.S. Justice Department programs already provide equipment and financial support to local agencies, those programs do not include body cameras.
But now, civilians' insistence for officer transparency and officers' desire for protection have the attention of Capitol Hill. 30 congressmen sent a letter to Attorney General Eric Holdren in August requesting that the Justice Department provide means for local agencies to have body cameras. One of those congressmen, California Rep. Adam Schiff (D-Burbank), believes that having video records not only curbs the use of excessive force, but also disputes or demonstrates claims of police brutality. This will, according to Schiff, increase community confidence in law enforcement, but the main obstacle is funding.
"For many departments, the cost of purchasing the cameras as well as the technical infrastructure needed to maintain them and store recorded footage is prohibitive," said Rep. Schiff.
See More: South L.A. Vigil For Police Brutality Victims Turns Into Protest
On the flipside, there are some concerns about the execution of body camera programs based on previous execution of other types of cameras. According to L.A. Times, the LAPD has few well-functioning cameras at stations and in patrol cars due to low funding and the lack of a maintenance policy. Dignity and Power Now, an organization that advocates for the rights of incarcerated people, is not only concerned with poor camera maintenance, but also with officers' ability to switch a camera off at any time.
Patrisse Cullors-Brignac, founder and executive director of Dignity and Power Now, believes that it would be "extremely difficult" for law enforcement officers across the country to welcome body cameras, speculating that police unions might try to fight requirements to body cameras.
Since more cases of law enforcement bruality are coming to light, however, it seems that officers will be under pressure to work with their communities' demands. Cullors-Brignac, for instance, is working on creating a civilian oversight board that will monitor the actions of LASD and will potentially review camera footage.
"Often times the officer is going to be trusted over the community," Cullors-Brignac said. "But now we're seeing an erosion of that."
Reach staff reporter Heidi Carreon here. Follow her on Twitter here.