NBA
Bruce Levenson And The Flawed Concept of Self-Reporting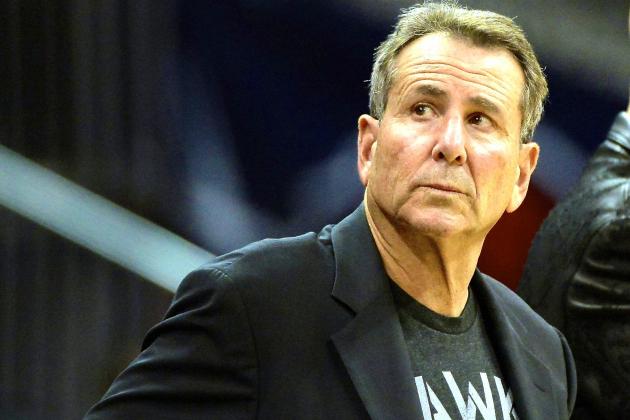 Well, that didn't take long.
It's been less than a month since Donald Sterling was finally ousted as the owner of the Los Angeles Clippers due to his racist comments and we already have a manifestation of the precedent set by such fiasco.
If you were watching football on Sunday, you may have missed it, but Atlanta Hawks owner Bruce Levenson shockingly announced he would sell his share of the team.
Seemingly out of nowhere, it was subsequently learned the decision to be the result of a formerly private conversation where Levinson discusses his desire to appeal to a different kind of fan base that the Atlanta Hawks franchise were currently attracting to their games.
In his email to Danny Ferry, the GM of the team, Levenson voices his desire in a very specific and stereotypical manner by characterizing the African-American fans that did attend games as an obstacle in appealing to a more audience and gaining more revenue.
"My theory is that the black crowd scared away the whites and there are simply not enough affluent black fans to build a significant season ticket base," he said in the email.
He defends his reasoning by saying that "there was nothing threatening going on in the arena back then. I never felt uncomfortable, but i think southern whites simply were not comfortable being in an arena or at a bar where they were in the minority."
Basically, Levenson, who had strong opinions on the Sterling saga, felt that the fans that were attending games were demographically unable to buy season tickets and spend more, and even created an "environment" that was perceived to alienate other fans—particularly "white southerners"—from wanting to come to the games.
Aside from the disturbing nature of such remarks, the subtle detail that personally sticks out is the fact that Levenson technically reported his perceived wrongdoing himself and self-imposed the punishment, if one could even call it that, of ridding himself of the team.
The product of both the Sterling case and the media frenzy and criticism that followed it, it seems like Levenson thought it better to not deal with the ramifications that would ensue and thus cash out before things got real ugly.
With the Clippers going for $2 billion to Steve Ballmer, no one can really blame Levenson for choosing the money over the lawsuit, unlike Sterling first did.
Though his comments, or rather his email, were not Sterling-level damning, they were enough to make Levenson look to the future and see the potential lawsuits and investigations on the horizon. So instead, he reported his own findings and imposed his own punishments on himself.
Reports have pegged general manager Danny Ferry's comments about Luol Deng in a June meeting as the spark that ignited the whole controversy. That investigation that caused forced his hand is now opening the books on more than one set of controversial comments.
According to WSB-TV in Atlanta, Ferry—apparently discussing a scouting report—referred to Deng as having "some African in him. Not in a bad way, but he's like the guy who would have a nice store out front but sell you counterfeit stuff in the back."
The incredibly inappropriate remark will reportedly lead Ferry to be punished by the Hawks, and now that this letter has surfaced where another Hawks co-owner talks about Ferry referring to Deng and other African-American players as two-faced liars and cheats, his job security is sure to be in jeopardy, if not already inexistent. But the incident plays an even bigger and far stranger role in causing Levenson's Sunday announcement and its publicization.
Now that the issue is out in the public eye, the self-reporting done by both Levenson and the Hawks organization makes sense, but that does not make it right.
Strangely enough, this shallow and fictitious practice of self-reporting is not a novelty in the sports world.
The NCAA and its preposterous, sanctioned-crazed government body has become both a laughing stock and a magnet for criticism due partly to its embracement of the self-reporting, self-imposing concept.
From Ohio State's self-reported 22 "minor" violations, to Oregon's and Baylor's self-imposed penalties, to even Oklahoma's and South Carolina's self-reported pasta and cookie icing violations, the common denominator of self-reporting has quickly become the new fad and conceived safe haven in college sports.
Why?
Well, after some schools like Miami and USC got hammered by the NCAA for recruiting violations, every other school seemed to note the one takeaway: If you don't "cooperate" with the NCAA, don't expect to walk away unscathed.
Self-reporting and self-imposing penalties are both at the core of the presupposed cooperation the NCAA wants. So, by the NCAA's questionable standards, reporting your wrongdoings in detail—however "bad" they may be—redeems you and deems you deserving of no more than a slap on the wrist.
By the NCAA's standards, telling them what you did wrong makes it less wrong.
And that's wrong.
Back to Levenson, the soon-to-be ex-owner of the Hawks probably took note of the self-reporting tactics the NCAA seem to have an eerie affection with and applied it to his own dilemma.
In his mind, this was the best possible way to go about it. Admit your mistake, cooperate with the law—played by the NBA in this case—and publicize it as positively as you can.
Guess what? It kind of worked.
After Levenson's announcement, the NBA's newly-established iron fist in Adam Silver was quick to come out to his public image defense.
"I commend Mr. Levenson for self-reporting to the league office, for being fully cooperative with the league and its independent investigator, and for putting the best interests of the Hawks, the Atlanta community, and the NBA first," Silver said as part of his statement.
Now, take a look at this statement by the NCAA regarding small school Montana State and their violations.
"The committee commends the university for discovering and self-reporting the violations contained in this report."
Self-reporting.
Coincidence? I think not.
Now by no means is Levenson considered to be on the level of Donald Sterling, and despite his offensive comments in his email, one would be far-fetched to brand him as a racist. As a proactive businessman, his goals were not discriminatory but rather monetary.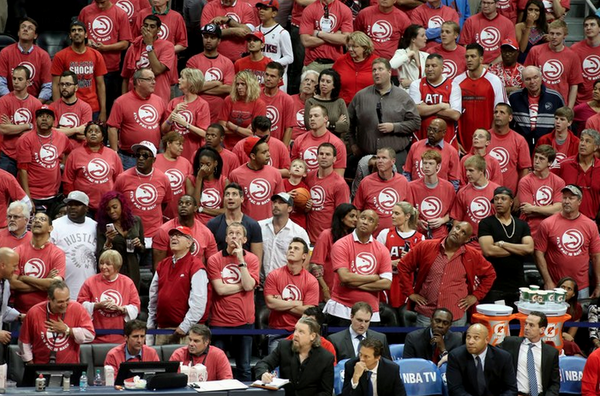 Though Levenson's comments do bring to light bigger issues involving inner-city demographics, he simply wanted to change the infrastructure of his fanbase while increasing the size of his bank account. But when he realized his comments would become public through his franchise's own investigation, he turned quickly to a newly fabricated Plan B.
Levenson wanted no trouble and certainly didn't want to stick around to see his email publicized by another party like Deadspin or TMZ because well, we all know what would happen then. By taking matters into his own hands, Levenson saves face, makes it out alive and also makes it out a very rich man.
His timeline of events simultaneously serves as a reminder that sports are a major business and that everything revolves around the money.
Levenson's email itself shows how he was willing to alienate an entire group of people and change his whole marketing philosophy to attract his target audience solely for more revenue.
In the same way that universities now self-report their own sanctions to elicit milder penalties and retain and increase revenue in any way possible, Levenson has self-reported his own mistakes and will now rake in millions after his sale.
But the broader point here remains on the flawed moral concept of self-reporting.
If the consequences of wrong actions, whether premeditated or not, can now be minimized to only slight admonishments, then how can something ever be considered truly wrong? And how can someone ever "learn from their mistakes" if they were never really disciplined?
What's the point of rules, restrictions and punishments if nonchalant admittance can instantly provide immunity?
Are we to only wait for Sterling-type controversies or Ray Rice-sized disasters to make us vehemently react and rightfully penalize?
Sure, there's a place and time for handing out second chances, but there must be a point where a wrong is a wrong and, more importantly, where a wrong stays a wrong no matter how it's reported or presented.
Whether the sports world or even our society as a whole can go back to that mindset remains to be seen.
Reach Staff Reporter Paolo Uggetti here or follow him on Twitter.