Technology
Apple Unveils iPhone 6 And Apple Watch In Largest Conference To Date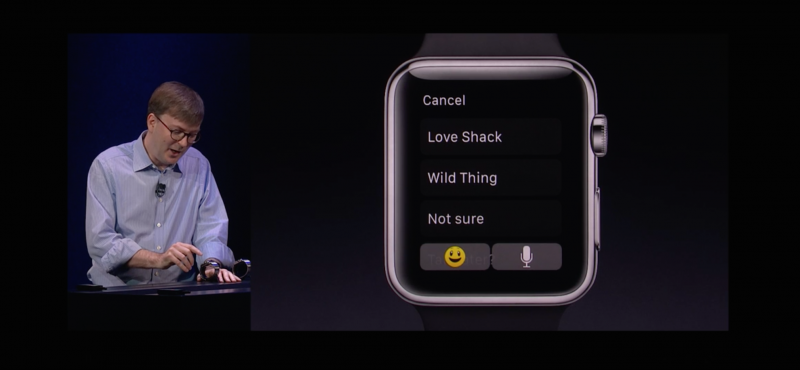 Apple's keynote on the much-anticipated iPhone 6, Apple Watch and other products began at 10 a.m. this morning and can be viewed
here
. However, it can only be viewed with Safari 5.1.10 or later on OS X v10.6.8 or later; Safari on iOS 6.0 or later. It can also be seen on a third-generation Apple TV that runs software 6.2 or later.
The conference is held at the Flint Center in Cupertino, California, where Steve Jobs first introduced the Mac computer. The iPhone 6 is the 4.7-inch display flagship phone and the iPhone 6 Plus is the 5.5-inch screen iPhone phablet.
This is the largest and most important press conference "in the history of iPhone," according to CEO Tim Cook. He touts "huge displays, packed with pixels," thinner than any of its predecessors, for the new iPhones.
According to speakers, there is a great horizontal view, ideal for checking stocks and mail. The keyboard takes advantage of the display area and has more dedicated keys for copy and paste. The huge displays are more capable and easier to use one-handed. There is a new side-swipe gesture and a curved display that is easy to move from left to right.
The prices for the iPhone 6 are $199 for 16GB, $299 for 64GB and $399 for 128GB. The prices for the iPhone 6 Plus are $299 for 16GB, $399 for 64GB and $499 for 128GB, according to Mic. The phones are set to be released on Sept. 19.
The Apple Watch has infrared and visible-light LEDs, along with photosensors, to detect your pulse rate, according to Apple's website. There are a range of watch faces and various ways to personalize them. Users have total control of the information that reaches their Apple Watch. They can send and receive messages including preset phrases, smart responses, audio messages and interactive emojis, from their wrists.
The watch will be priced from $349 and will require an iPhone to use. It will also be released on Sept. 19.
Some of the updates listed on the website:
"You know you have incoming communication when you feel it on your wrist."
"Kevin Lynch demonstrates Apple Watch."
"It took an amazing team, spanning every discipline at Apple, to create Apple Watch."
"Apple Pay is also going to make buying stuff through apps easier, more secure, and private."
"Apple is about to enter an entirely new category of service."
"The new ISP helps with both shaky hands and low light."
"The A8 chip includes a powerful Apple-designed image signal processor."
"With 802.11ac, iPhone 6 Wi-Fi speeds are up to three times faster than iPhone 5s."
"iPhone 6 supports over 200 LTE carriers around the world. Including all three in China."
"VoLTE for iPhone 6 is supported by some of the world's top carriers. And will continue grow."
"iPhone 6 has faster LTE than iPhone 5s. It also has more LTE bands than any other smartphone for better roaming."
Peoples' reactions to the new products:
Find out more on Apple's website.
Reach Web Producer Belinda Cai here and follow her on Twitter here.