Entertainment News
9 Baby Name Suggestions For Will And Kate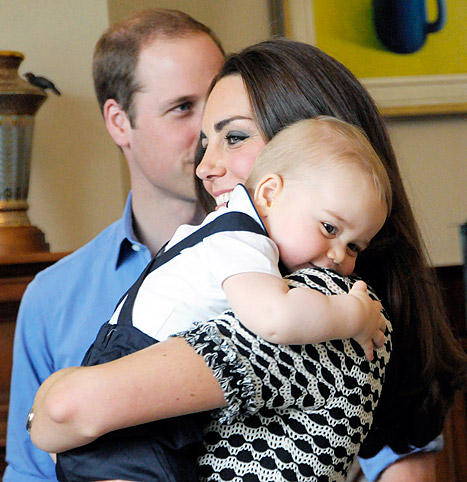 The Duke and Duchess of Cambridge announced on Monday that they were expecting another child. Prince William said that the couple is "immensely thrilled," as is the rest of the world.
The new royal baby is not just another celebrity child. This new sibling to Prince George will be fourth in line to the throne and needs a name to reflect it. So, while Kate Middleton suffers from morning sickness, Neon Tommy is here to help with a few baby name ideas.
1. Elizabeth
How does Kate get on the Queen's good side? She names her royal daughter Elizabeth III, of course.
2. Oliver
When you type "Top British Baby Names" into Google, Oliver comes up quite a bit. If Will and Kate want to keep a low profile, a more mainstream name is their best bet.
3. Prince
How does Prince Prince sound? Odd? Well, Kim and Kanye named their baby North West, so anything is possible.
4. Mary
While it could easily be assumed that the royal couple is paying tribute to Mary I, also known as "Bloody Mary," do not be alarmed. The Mary we would like to honor is Lady Mary Crawley of "Downton Abbey."
5. Harry
This baby is pushing Prince Harry to fifth in line for the throne. Should Will and Kate name the baby Harry in lieu of an apology letter?
6. Diana
If the royal couple wanted to be even more popular, naming their baby after William's mother, the late Princess Diana, would do it.
7. Charles
Another nod to a family member (William's father is Prince Charles of Wales) is always a safe choice.
8. Willow
If Will Smith can do it, so can Prince William.
9. Caroline
This is a classic name that can do no wrong. Also, this Neon Tommy editor would not mind a royal baby named after her.
Reach Entertainment News Editor Caroline Langella here. Follow her on Twitter here.