Film and TV
8 Movies To Look Forward To This Fall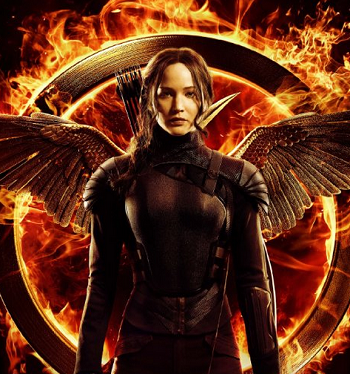 Yes, 2014 has been a bad year for movies. Just look at the numbers.
The lackluster box office results seem to indicate that moviegoers simply want to keep away from anything with a 2014 release date. Maybe you're one of them. (Don't worry, I won't judge.)
But I'm here to persuade you to keep your faith in the theaters this fall.
Now I can't convince the entire country (at least overseas markets are doing okay) to drop $12 on a movie ticket more than once. But not doing so is a surefire way of missing out on otherwise incredibly promising movies that have yet to be released. Here's what's coming in this pumpkin spice-filled autumn that can get you excited for the movies in a way this summer mostly didn't.
"Left Behind"
Continuing the trend of adapting movies from popular novels, Nicolas Cage plays the lead in a world where millions of people are raptured instantaneously, leaving behind an apocalyptic wasteland populated by those who missed the train. Also starring Chad Michael Murray and even "American Idol" winner Jordin Sparks, "Left Behind" shows a lot of promise to kick off October on a good note.
Release date: October 3rd
"The Judge"
"The Avengers: Age of Ultron" is just under a year away. Why can't we have the ever witty Robert Downey Jr. back in theaters sooner? We can - and "The Judge" will provide just that. In this comedic drama, RDJ plays a lawyer whose father is tried as a suspect in a murder case. It's certainly not the flashiest movie here, but you'd be crazy to turn down more RDJ.
Releasr date: October 10th
"Fury"
Well, well, look who's back; Shia LaBeouf marks his steady return to the screen with help from costar Brad Pitt in this World War II drama. If not for the riveting plot of Allied soldiers fighting toward the center of Nazi Germany, the movie will be an interesting case study on LaBeouf's progress after his huge meltdown. "Fury" should not only stand as a great war drama, but may also help to clean up LaBeouf's sullied reputation.
Release date: October 17th
"Nightcrawler"
Jake Gyllenhaal is quietly but assuredly becoming one of Hollywood's top dramatic actors, especially after his exceptional performances in "Prisoners" and "Enemy." In "Nightcrawler," Gyllenhaal plays a strong-willed young man who gets wrapped up in freelance crime journalism in Los Angeles. After a special showing and subsequent warm reception at the Toronto Film Festival, "Nightcrawler" is not to be missed.
Release date: October 31st
"Big Hero 6"
This Walt Disney Animation Studios brainchild, inspired by the Marvel Comics series of the same name, has been highly anticipated since the release of its hilarious and loveable trailer. Considering the severe lack of animated family films this summer – "How To Train Your Dragon 2" and "Planes: Fire and Rescue" were the only two releases in that category – "Big Hero 6" will help fill the void. How can you not love that fluffy, inflatable robot?
Release date: November 7th
"Interstellar"
Christopher Nolan movies are like meteor showers; they may not come often, but when they do, they are truly sights to behold. Nolan's next astronomical phenomenon centers around interdimensional travel and features a constellation of wonderful actors in Matthew McConaughey, Anne Hathaway, Jessica Chastain, and Michael Caine. "Interstellar" has the look and feel of a real Oscar contender; we'll certainly find out come November.
Release date: November 7th
"Foxcatcher"
It's too easy to forget that Channing Tatum and Steve Carell, two frequent comedy headliners, have some serious acting chops. These will certainly come to fruition in "Foxcatcher," helmed by Oscar-nominated director Bennet Miller ("Moneyball"). Tatum plays a talented wrestler who desires a chance to escape the shadow of his older, more talented brother (Mark Ruffalo); opportunity knocks when millionaire sponsor John du Pont (Steve Carell) invites him to train for the 1988 Seoul Olympics. Expect this psychological sports drama to earn high critical favor, especially after its Toronto debut.
Release date: November 14th
"The Hunger Games: Mockingjay - Part 1"
"The Hunger Games" series has always been a box office winner, and with the final installment being split in two parts, success seems inevitable. America's sweetheart Jennifer Lawrence looks promising as always, and seasoned talents Woody Harrelson, Julianne Moore, and the late Philip Seymour Hoffman will make this young adult epic a sure critical winner. Also, that movie poster looks badass.
Release date: November 21st
Reach Staff Reporter Rex J. Lindeman here.