Music
7 New Albums To Listen To This October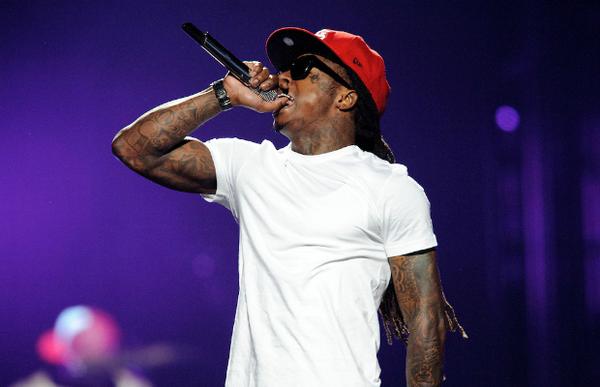 With dozens of new albums coming out this October, music fans of all different genres will have a lot of new listening material to go through.
Everyone from industry vet Stevie Nicks to newcomers Alex & Sierra has something planned for next month, and highly anticipated records from the likes of Hozier and Taylor Swift will be dropping too.
Check out some of October's biggest music releases below!
"1989," Taylor Swift (October 27)
Taylor Swift's upcoming fifth studio album "1989" has already generated a lot of buzz thanks to the success of the record's leading single "Shake It Off," which debuted at number 1 on the Billboard Hot 100 in August.
The singer even held a secret listening party for 30 very lucky fans at her house in L.A., complete with homemade cookies, a dance party, and Taylor Swift herself giving them the full scoop on her writing process and inspiration for each track on the album.
Inspired by pop music from the late 80s, "1989" will fully cement the singer's transition from country to pop, with Swift describing it as her "first documented, official pop album."
"Hozier," Hozier (October 7)
One of this year's most highly anticipated releases, Hozier's debut self-titled record was exclusively released in his home country of Ireland on September 19, but will be available in the rest of the world next week on October 7. "Hozier" has already gone platinum in Ireland only one week after its release!
The album will contain new material, as well as songs off of the singer-songwriter's previous two EPs. One such song, "Take Me to Church" (off of his first EP of the same name), got Hozier his big break after it went viral on YouTube last year.
"Modern Vintage," Sixx:A.M. (October 7)
Formed in 2007 as a side project by Mötley Crue's Nikki Sixx, producer and singer James Michael, and Guns N' Roses guitarist DJ Ashba, hard rock band Sixx:A.M. will also be dropping their third studio album "Modern Vintage" on October 7.
According to Sixx, the band's upcoming record is heavily inspired by their favorite artists from the 1970s.
In particular, Ashba says, "Gotta Get It Right" - the album's lead single - "is a great example of how Sixx:A.M. has set out to celebrate the music that has influenced us over the years and we truly feel we've made a genre-defying album with 'Modern Vintage.'"
"Tha Carter V," Lil Wayne (October 28)
Lil Wayne's eleventh studio release "Tha Carter V" is scheduled for an October 28 release... Maybe.
The rapper's upcoming record has unfortunately been plagued by setback after setback since Wayne announced its existence two years ago. Originally scheduled for a 2013 release, "Tha Carter V" was then pushed back until May 5, 2014, and then delayed again to its current October release date.
There's also been speculation that this album might be the rapper's last, as Wayne has previously stated that he plans to retire at 35 (he's currently 32) to spend more time with his kids. In an interview with HOT 97's Angie Martinez, he said, "I have four kids. I would feel selfish still going to the studio when it's such a vital point in their lives."
"It's About Us," Alex & Sierra (October 7)
After winning "The X Factor" (U.S.) season 3, indie pop duo Alex & Sierra is finally releasing their debut record "It's About Us" next week. In preparation for the release, the real life couple's been doing some extensive touring these past few months, opening for the likes of Colbie Caillat and Train.
"It's About Us" has also been getting a lot of hype due to the number of industry heavyweights that Alex & Sierra have gotten to work with, including John Legend, Jason Mraz, and producer/songwriter Toby Gad (John Legend's "All of Me," Fergie's "Big Girls Don't Cry").
".5: The Gray Chapter," Slipknot (October 21)
Their first album in six years, heavy metal band Slipknot is dropping their fifth studio album ".5: The Gray Chapter" on October 21. The record will be the first to not include drummer Joey Jordison, who left last year, and bassist Paul Gray, who passed away in 2010 and to whom the album's title is dedicated.
The album's also gotten a lot of buzz due to the unknown identities of the new bassist and drummer, which has been kept hidden thanks to the band's iconic masks. Both mystery members will be wearing the same - but slightly revamped - versions of Jordison and Gray's masks during music videos and live performances.
Fans have speculated that original founding member Donnie Steele might be making his return as Slipknot's bassist, while others think it'll be Krokodil guitarist Alessandro Venturella. Rumors have also been going around that former Against Me! drummer Jay Weinberg might be Jordison's replacement due to a cryptic tweet by Weinberg's old bandmate Laura Jane Grace that read, "Dear Slipknot, good luck with that. #sh-tbag."
"24 Karat Gold: Songs from the Vault," Stevie Nicks (October 7)
Following up on her 2011 release "In Your Dreams," Stevie Nicks will be releasing her eighth solo album "24 Karat Gold: Songs from the Vault" next week.
And like its title might imply, "24 Karat Gold: Songs from the Vault" will contain new versions of songs Nicks had originally written and recorded between 1969 and 1987, along with two others from the 90s.
The Fleetwood Mac singer was actually inspired to make this album after finding the songs, which she had never before released, on YouTube. "[W]e found all the songs that, somehow, were taken from my house ... or whatever," said Nicks. "Each song is a lifetime. ... They represent my life behind the scenes, the secrets, the broken hearts, the broken hearted and the survivors. These songs are the memories - the 24 karat gold rings in the blue box. These songs are for you [the fans]."
Reach Entertainment Producer Michelle Tiu here and follow her on Twitter.