Entertainment News
7 Most Insensitive Choices By Urban Outfitters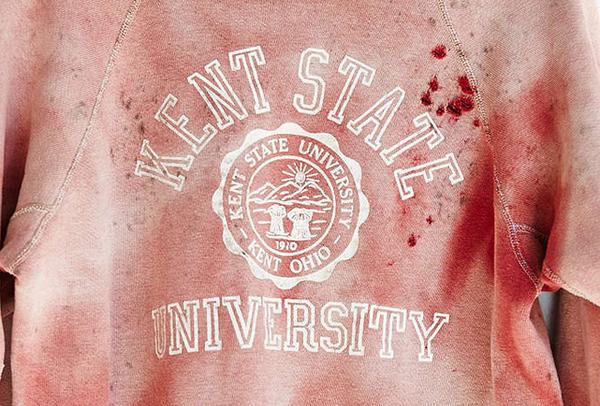 This weekend, Urban Outfitters caused huge controversy when it began selling a tattered sweatshirt bearing the Kent State University logo with fake blood stains.
Many interpreted the design as a reference to a 1970 massacre at Kent State, where four students were killed and nine others wounded by the Ohio National Guard during a Vietnam War protest.
In a statement to Fox News, university officials said, "We take great offense to a company using our pain for their publicity and profit. This item is beyond poor taste and trivializes a loss of life that still hurts the Kent State community today."
The fashion retailer has removed the sweatshirt from its site and apologized in a statement released today, saying, "It was never our intention to allude to the tragic events that took place at Kent State in 1970 and we are extremely saddened that this item was perceived as such."
However, this isn't the first time that Urban Outfitters has gotten in hot water for its designs and the company has caused many a controversy over the years. Here are 7 other times when the fashion retailer made some questionable product choices.
Jewish Star Shirt
In April 2012, Urban Outfitters offended the Jewish community by selling a shirt with the Star of David printed on a pocket on the front left-hand side of the chest, which strongly resembles the patch Jews were forced to wear during the Holocaust. Needless to say, the shirt was removed after numerous complaints were sent.
Eat Less Shirt
Four years ago, the fashion retailer began selling a shirt with the words "Eat Less" on it, which caused many to believe that Urban Outfitters was promoting eating disorders and a specific body type to girls.
"One Tree Hill" actress Sophia Bush started a successful nationwide boycott against the company, which eventually led to the removal of the product from its site.
Obama/Black Color Option
In 2010, people noticed a shirt on Urban Outfitters' website that came in an "Obama/Black" color.
The fashion retailer apologized in a statement saying, "The burnout pattern on this shirt is comprised of two colors - one is an internally developed color we called 'Obama Blue' and the other is black. Unfortunately, our website database truncated this combination to read 'Obama/Black.' We should have caught the error and apologize for offending anyone."
Kiss Me, I'm Drunk Shirt
Many in the Irish and Irish-American community were offended by an Urban Outfitter shirt that read "Kiss Me, I'm Drunk, Or Irish, Or Whatever" because they felt that the design perpetuated negative stereotypes of the Irish as binge-drinkers.
Hailey Clauson Shirt
In 2011, model Hailey Clauson sued the fashion retailer for $28 million over a shirt that used a "blatantly salacious" photo of her without permission.
Only 15 years old when the photo was originally taken, the model and her lawyers claimed that "[t]he image of [Clauson] in a spread eagle position making her crotch area the focal point of the image may portray a child in a sexuall suggestive manner and may be in violation of one or more federal and/or state laws."
Ghettopoly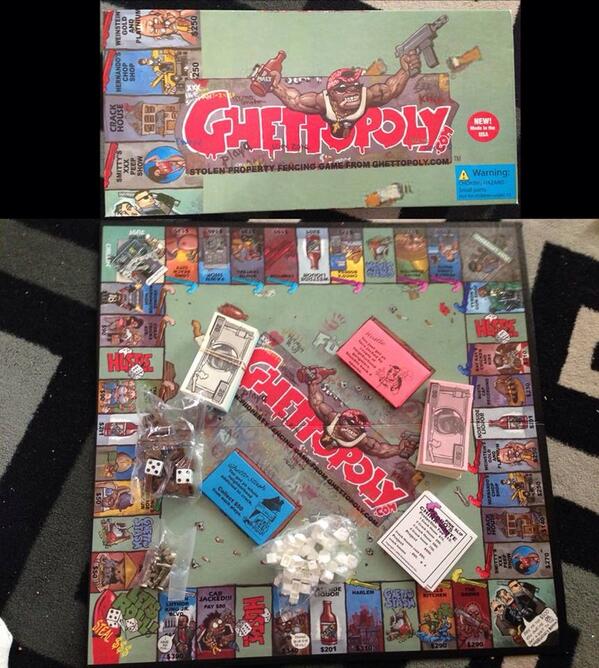 Urban Outfitters released a Monopoly knock-off entitled "Ghettopoly" in 2003, featuring properties like "Smitty's XXX Peep Show" and "Hustle" cards reading, "You got yo whole neighborhood addicted to crack. Collect $50."
The African-American community called for a boycott with Reverend Glenn Wilson saying, "There's no way that game could be taken in any way other than that this man had racist intent in marketing it."
"Navajo" Clothing and Accessories
In October 2011, Urban Outfitters got in hot water for releasing a line of Navajo-branded clothing and accessories, which is technically illegal according to a 1990 federal law that prohibts the false promotion of products as being made by a Native American.
The Navajo Nation owns over ten trademarks for the word "Navajo" on items like clothing and footwear and sued the company over its "derogatory and scandalous" line of Navajo-branded products, including alcohol flasks, which were particularly offensive because alcohol consumption is banned on the reservation.
Reach Entertainment Producer Michelle Tiu here and follow her on Twitter.