Music
7 Best Girl Bands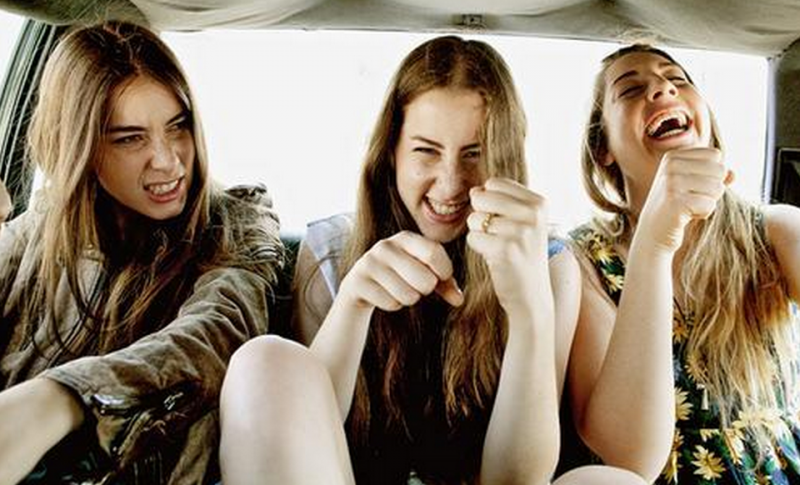 One Direction, 5 Seconds of Summer, Emblem3: it seems as though a new boy band enters the public eye every day.
The fans, of course, love it. They squeal and swoon and cry over the boys' cute smiles and romantic lyrics. It certainly feels like the 1990s all over again, with the new boy band revolution reminding us of the *NSYNC and Backstreet Boys days.
While boy bands are clearly making a huge comeback since their downfall in the early 2000s, we tend to forget that girl bands are also on the rise again.
Give the ladies some love and check out this list of seven amazing girl groups of yesterday and today.
1. The Runaways
This rock band became an international sensation in the 1970s and introduced the world to the incredibly successful and talented Joan Jett. The Runaways were rebellious troublemakers (they even got kicked out of Disneyland for inappropriate behavior). Their provocative behavior added to their rocker image and continues to make us all feel uncool in comparison.
2. Destiny's Child
Besides initiating Beyoncé and Kelly Rowland's career, Destiny's Child is a fond memory for all girls who grew up in the 1990s. Their R&B tunes are soulful and empowering, giving women everywhere an immediate feeling of self-confidence and independence.
3. Spice Girls
The Spice Girls became famous around the same time as Destiny's Child. The British pop group were international superstars with cute nicknames, great outfits, and fun songs. Their popularity has not diminished, since groups of friends continue to dress up as the Spice Girls for Halloween.
4. Plumtree
Plumtree is an often-overlooked Canadian indie rock band that was prominent, again, in the 90s. They are the kind of band that Julia Stiles' character in "10 Things I Hate About You" would be into. So, obviously, they're great.
5. HAIM
This pop-rock band consists of the three coolest sisters, with sleek long hair and amazing fashion sense. They are often compared to Fleetwood Mac, and Vogue once described their sound as "nu-folk-meets-nineties-R&B." Their feel-good jams are perfect for hanging out with friends or cruising down the freeway in your car.
6. Fifth Harmony
Fifth Harmony is the newest teenage success, formed on the U.S. version of "The X Factor" in 2012. Seemingly a modern-day mix of Spice Girls and Destiny's Child, Fifth Harmony provides pumped-up, empowering dance tunes for anyone to groove to.
7. Little Mix
Little Mix is like the British, badass version of Fifth Harmony, since they also got their start on the U.K. version of "The X Factor" in 2011. Their songs are definitely influenced by Destiny's Child, with an evident soulful, R&B vibe and sultry vocals. And, naturally, they're all about the girl power.
Reach Staff Reporter Rania Aniftos here.