Food
4 New Ice Cream Shops To Try In L.A.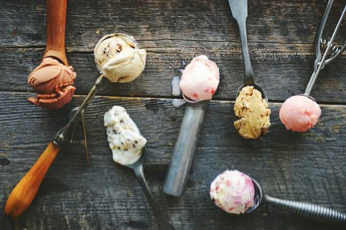 With temperatures climbing, you need a way to beat the heat. Cool off with these sweet treats available at the best new ice cream parlors in Los Angeles.
ALSO SEE: July Rings In 'National Ice Cream Month'
This Santa Barbara owned and based company is now churning its cold, creamy treats in the Grand Central Market. Almost 70 years after its founding in 1949, McConnell's still uses a hybrid French Pot process to create treats using local, sustainable and organic ingredients.
Flavors rotate with the seasons, but some mainstays are essential, such as the Churro Con Leche, made with real churros. Adventurous milkshakes are also a must at McConnell's, such as the "Breakfast of Champions" featuring sweet cream ice cream, cornflake-steeped milk, cornflake crackle and whipped cream.
McConnel's Fine Ice Creams is located at Grand Central Market, 317 S. Broadway.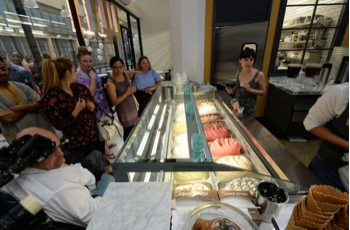 Gelateria Uli
Gelato connoisseur Uli Nasibova creates fresh gelato and sorbet daily in her recently opened shop in Downtown L.A. Located inside the Spring Arcade, Gelateria Uli boasts classic flavors like pistachio, stracciatella and chocolate in its front case. If you're looking to be more adventurous, Gelateria Uli offers more unusual flavors like poblano maple pecan and coconut lemongrass.

Have an idea for a new flavor? Submit your suggestion on the shop's website for the chance to win a free pint of gelato!
Gelateria Uli is located at Spring Arcade Building, 541 S. Spring St. #104.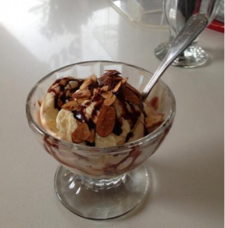 Sweet Rose Creamery
Co-owned by restaurateur couple Josh Loeb and Zoe Nathan, who are also co-owners of Rustic Canyon Wine Bar and Seasonal Kitchen, Huckleberry Café, and Milo & Olive, Sweet Rose Creamery specializes in small batch, artisanal flavors made from local ingredients. Shiho Yoshikawa is in charge of all things ice cream here and hits the Santa Monica Farmer's Market to create new flavors. As a licensed dairy, Sweet Rose Creamery makes all of its ice cream from scratch, using bases made inside the shop.
Absolutely try the sundaes here. With a rotating roster of flavors, there are combinations to fit every palate. Also try some of the less traditional frozen treats Sweet Rose Creamery offers, such as the s'mores pie, which has a graham cracker crust filled with chocolate ice cream and is topped with homemade, toasted marshmallows.
Sweet Rose Creamery is located at 826 Pico Blvd., Santa Monica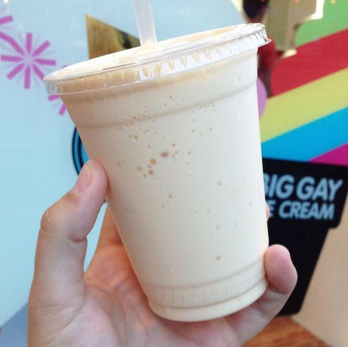 Big Gay Ice Cream
After two successful pop ups on the West Coast, East coast based Big Gay Ice Cream Shop brought its flair for dramatic frozen treats to Downtown L.A. last spring.
After debuting the Big Gay Ice Cream Truck in June 2009 in New York, owners Douglas Quint and Bryan Petroff opened two successful locations in the East and West Villages.
Famous for its innovative combinations and kooky names, Big Gay Ice Cream's menu is diverse and delicious. Try an old classic like the Salty Pimp chocolate dipped ice cream cone or something to get you in the mood for the changing season like the Gobbler, which comes with pie pieces, whipped cream and a choice of pumpkin butter and maple syrup or apple butter and bourbon butterscotch. Milkshakes rotate through the schedule daily and include flavors such as Tang-Creamsicle (Sunday), Chocolate Peanut Butter (Tuesday), Ginger-Curry (Friday) and Horchata (Saturday).
Big Gay Ice Cream is located at 124 West 9th St., Los Angeles.
Email Staff Reporter Helen Carefoot here and follow her on Twitter here.