Music
VMAs 2014: 7 Best Moments Of All Time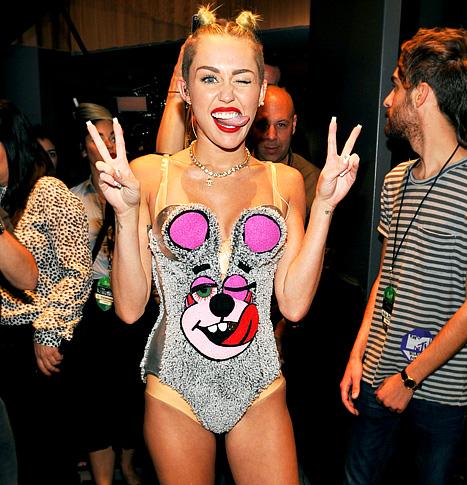 The MTV VMAs are known to the pop culture world as the trashier, riskier version of an awards show. The telecast always promises surprises and shocks, bending the rules since the show began.
We've got the 7 best moments of VMAs' past.
7. Party Like It's 1991 (1991)
Even back in the 90s, the awards show knew how to shock audiences. This particular performance involved Prince showing his rear and parading around nude dancers.
6. Rage Against the Police (2000)
Tim Commerford, bassist from Rage Against the Machine, climbed onto the show's stage after losing Best Rock Video. It took the NYPD, and an arrest, to get him down.
5. The Kiss Heard Around the World (2003)
11 years ago, the two biggest names in music, Madonna and Britney Spears, shared a kiss that was talked about by every major news network. This was the news back in the day. Shocking? Perhaps.
4. ...And the Twerk Heard Around the World (2013)
Just as the Miley phenomenon was at its peak, the pop star gave a performance at the VMAs where she twerked on married singer Robin Thicke during his performance. The incident lead to a surge in Halloween costumes, plenty of "Beetlejuice" and Cynthia memes and the dissolution of Thicke's marriage.
3. Britney's "Comeback" (2007)
Everyone tuned into the 2007 VMAs to see the highly anticipated performance by America's Sweetheart, Britney Spears. It is also worthy to note that this was after the shaved head incident, the umbrella destruction, etc. Although the performance fell flat, it was great publicity not only for Britney, but the awards show itself.
2. Baby On Top (2011)
Beyoncé announced her pregnancy the only way America's "Queen" could—through a performance of "Love On Top" at the VMAs. America's "Princess," Blue Ivy, was born in the winter.
1. Kanye Swiftly Stealing The Mic (2009)
In one of the biggest "WTF" moments, Kanye West stole the microphone during Taylor Swift's acceptance speech and declared that Beyoncé had one of the best music videos of all time. Now, when looking up interruption or rude in the dictionary, you may or may not see a picture of Kanye posted next to the description.
Reach Music Editor Jillian Morabito here.