Health
VA Builds Sense Of Community Among Vets To Lower Suicide Rates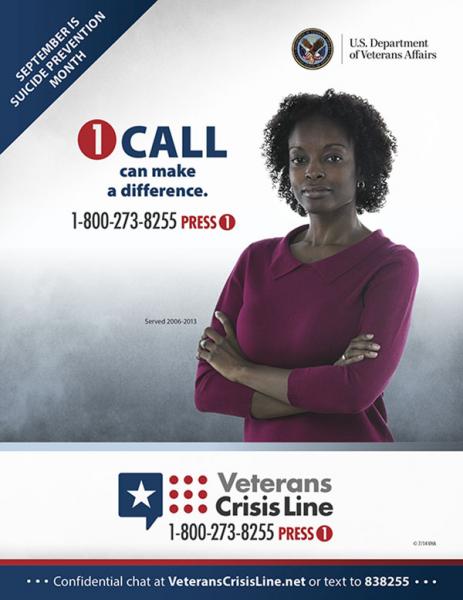 The military wants to better understand lies behind African American women's low suicide rates, but most of the data gathered by the Department of Veterans Affairs primarily is gathered based on age group and gender, not by race or ethnicity.
"What is it about African American women—what are those factors that are so important and how can we translate it?" asked Caitlin Thompson, deputy director for suicide prevention for the Veterans Health Administration (VHA), a part of the VA.
Veterans have special problems when it comes to suicide including risk factors such as isolation, low social support and greater access to firearms, Thompson said. An estimated 22 veterans die from suicide each day, according to a 2012 Suicide Data Report. The VA is working to reduce that number.
"Some well-established protective factors for decreased risk are willingness to seek help, connectedness with others and even religiosity," said VHA epidemiologist Robert Bossarte.
A sense of connectedness is one of the biggest keys. The VA fosters this through follow-ups with callers to its crisis line and referring them to the VA's nearest crisis center.
This multi-media story was produced in collaboration with the 2014-2015 M.S. Graduate Program at USC's Annenberg School of Journalism.