National
Same-Sex Marriage Ban Struck Down In Florida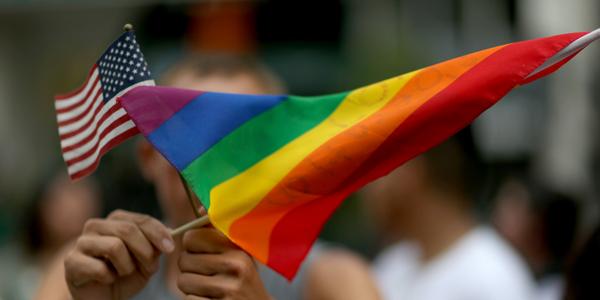 On Monday a Florida judge struck down the state's same-sex marriage ban.
The ruling was based on whether a women who entered into a civil union in another state could get divorced, according to Yahoo! News.
The ruling involved a request by Heather Brassner to end a 2002 civil union performed in Vermont.
Circuit Court Judge Dale Cohen stayed his decision, making him the third judge in less than three weeks to strike down the ban, says The Huffington Post.
Judge Cohen said the decision had to address the constitutionality of the same-sex marriage ban. "To discriminate based in sexual orientation, to deny families equality, to stigmatize children and spouses, to hold some couples less worthy of legal benefits than others based on their sexual orientation is against al this country hold dear, as it denies equal citizenship," Cohen wrote in his decision.
An appeal is expected from Florida Attorney General Pam Bondi who has appealed two other state court rulings against same-sex marriage in the state.
Reach Executive Producer Kristy Plaza here. Follow her on Twitter here.