Music
Outside Lands 2014: 7 Bands To See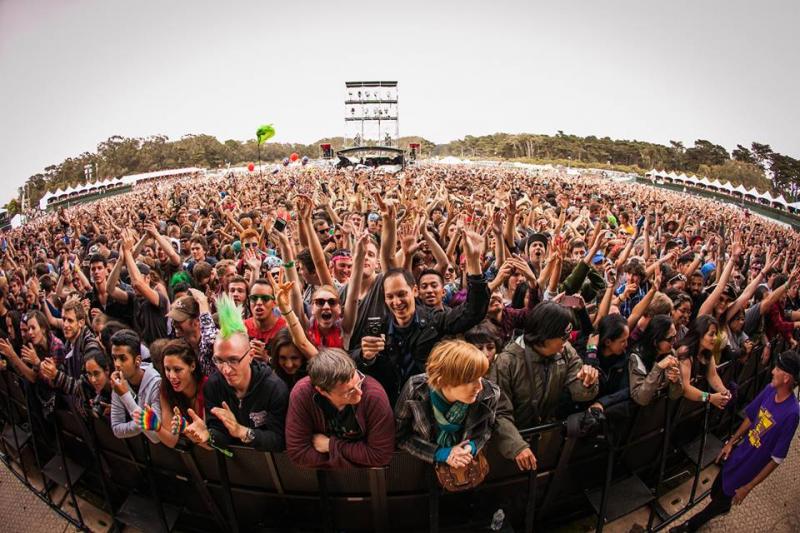 When navigating through the lineup of any festival, deciding which bands to see is but the most important (after picking out kimonos, of course).
Some common thoughts that race through your mind may include any of the following:
"Oh no, there's a conflict between that one DJ who remixes that song. Oh no, I forget the name but it's definitely on my Spotify 'Study Jamz' playlist."
"I think I had that band's CD in high school"
"Oh shoot, my ex-boyfriend used to love them but ugh, I do too. Maybe I should avoid that set. It could be awkward if I see him there. Haven't stalked his Facebook in a few weeks. Where's my computer?"
"Hey, I kinda like the name of that band. We should check them out."
"They sound like they'd be good to frolic to."
"Wow, look at this time gap. I doubt waiting in line for a churro and the bathroom will take this long."
It's okay. We've all been there.
Before you hastily settle on a subpar band that has that one hit single the radio, be sure to check out these artists and, perhaps, you may even add them to your itinerary.
Typhoon
Do you ever just stumble upon bands and you think: "Thank God I was avoiding my homework and somehow inevitably I ended up on Buzzfeed but wow, taking these quizzes are quite strenuous. After, I fell through the endless rabbit hole that is YouTube and found a fantastic band. Totally worth all the car insurance commercials I had to sit through." The best bands are found through "stumbling" through the internet, including Typhoon.
Flume
If you were basic enough to go to Coachella or to follow what occurred at the 3-day dust music festival, then you probably realized Flume was one of the best artists of the weekend. Combining electronic and alternative music with un-sane beats, Flume is not to be missed.
Made in Heights
If you get over the fact that the symbol on their CD is a triangle (so 2010), you'll realize how shockingly flawless their music is. I don't know what exactly they were making in these heights, but whatever it was, do they have more to share?
READ ALSO: Lollapalooza 2014: Festival Highlights
Ray LaMontagne
You may find yourself proclaiming: "I can't believe it's not butter" because after listening to LaMontagne's voice, you'll wonder how something could be so smooth. You may also worry about your heart but not for the high cholesterol that butter typically entails, but for the yearning to have him hold you in his arms.
Givers
They may only have one CD but boy, is that CD something akin to perfection. And the band survived being massacred by Glee so they deserve a fist-bump or two.
Vance Joy
Joy is pure joy. Just as "Riptide" begins to be massacred by mainstream radio, you should be sure to see this Australian slice of perfection. He wrote a song about a girls snaggletooth—how cool is that?! He's about to blow-up the folk music scene; don't say I didn't tell you to see him now.
Bear Hands
Who doesn't just loooove 90s music? *crickets* Exactly. Bear Hands sounds like a rock-synth band similar to Magic Man, with a hint of Passion Pit.
Reach Music Editor Jillian Morabito here.