Music
Outside Lands 2014: 17 Things You May Experience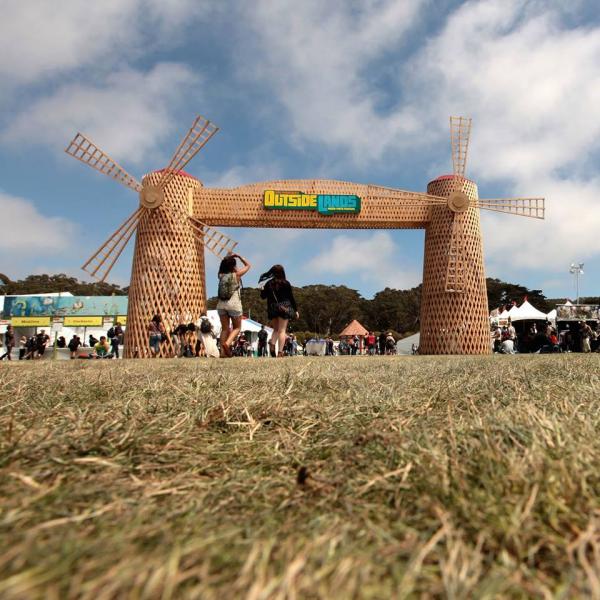 As you begin to pack your bags for the most wonderful music festival of the summer, here are some things that may happen to you during the weekend:
1. The beautiful city of San Francisco. Undoubtedly one of the best things about Outside Lands is the majestic city that opens its gates to music-lovers and Lana Del Rey wannabes every year. You'll leave your heart (and possibly, voice) here.
2. Cringing from flower crowns. The inevitable herpes of music festivals will most likely be making an appearance.
3. The Killers. Because everyone's 7th grade self will rejoice and actually smile like they mean it.
4. Chill weather (literally). Between the humidity, scorching heat and air as dry as a science teacher's humor, it will come as a relief to festivalgoers when the temperatures are predicted to be in the 50s.
5. Musical history may transcend. San Francisco has been a mecca for rock stars for decades; watch as the good vibes and music speak to you.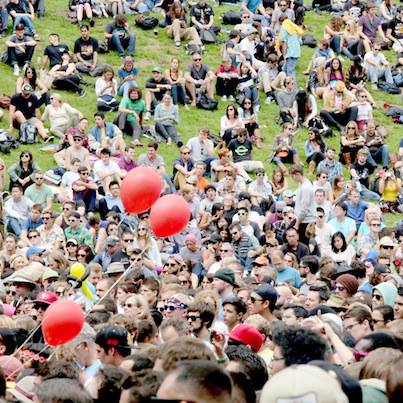 6.
A Kardashian sighting.
With Kanye on the line-up for Friday, will Kim show? Stay tuned as every major outlet will be sure to cover it (forget
real problems
).
7. ...and seeing the others too. Unless Instagram pulls a Flappy Bird (causing the Kardashian clan to simultaneously combust), you can expect the Kanye's new favorite in-laws to make a visit. Because when Kimye gets passes, the Tumblr messiahs get a pass too.
8. Golden Gate Park. As if you weren't in love with San Francisco enough, add the fact the stages are located within one of the most perfect parks in America.
READ ALSO: Outside Lands 2014: 7 Bands To See
9. Shuttle Passes. #praise
10. If worse comes to worse, there's the Japanese Tea Garden. Say the array of bearded men start to get on your last Whole Foods' nourished nerve, then go visit the Tea Garden.
11. Conservatory of flowers. For when you grow tired of the Tea Garden.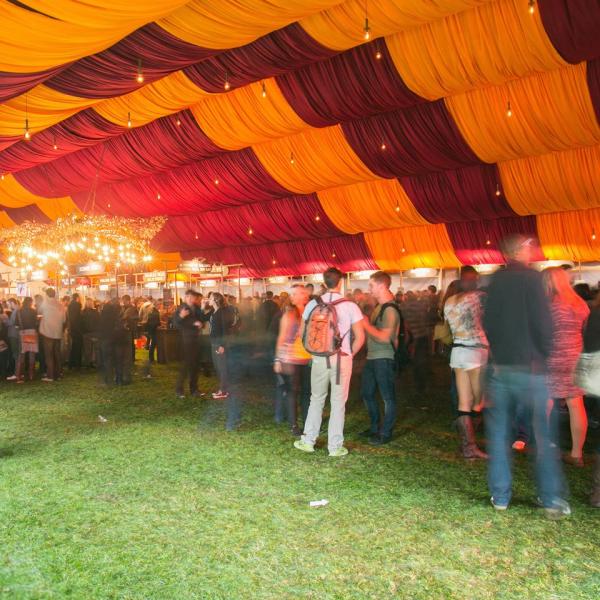 12.
One word: Food.
13. More than music. Let's not forget that although music is the main reason people attend Outside Lands, it's also a festival celebrating beer, wine, and art.
14. Eco-Lands. In case you think you're polluting the environment in traveling to the festival and then making the trees listen to music at such a loud amplitude, fear not; there are plenty of ways to give back to Mama Earth.
15. The people. You think people watching at the local food court is fun? Try doing it at a musical festival. Grab some popcorn and prepare to feel like you're in a Wes Anderson movie.
16. Velvet Voices. See: Vance Joy, Ray LaMontagne, Paolo Nutini.
17. Perfection. Because it's Outside Lands.
Reach Music Editor Jillian Morabito here.