Nation and World
'Only Iraqis Can Ensure Security and Stability of Iraq' Says Obama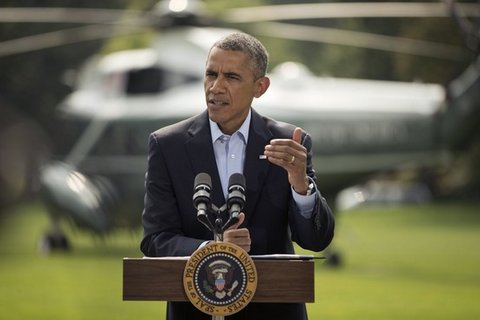 Just days after Iraqi militants trapped tens of thousands of Yazidi families on Mount Sinjar, President Obama affirmed his commitment to continue its airstrikes in Iraq for as long as necessary.
"I don't think we can solve this problem in weeks," said President Barack Obama Saturday morning of the current situation in Iraq. "I think this is going to take some time."
The president explained his goal of creating a humanitarian corridor to help rescue the thousands of religious refugees currently stranded, saying that the next step is figuring hour "how [to] give safe passage."
READ MORE: U.S. Bombs ISIS In Iraq - Now What?
In Saturday's speech, President Obama also said that the U.S. will not be acting alone in their humanitarian efforts, but will be doing so with the help and cooperation of both France and Great Britain.
Obama vowed not to being the U.S. into another war in Iraq, explaining that the U.S. can't be the one to bring peace to Iraq. that we can only be partners in that effort.
Contact Deputy Editor Sara Newman here. Follow her on Twitter here.