Music
LED Tramps Like Us: Preview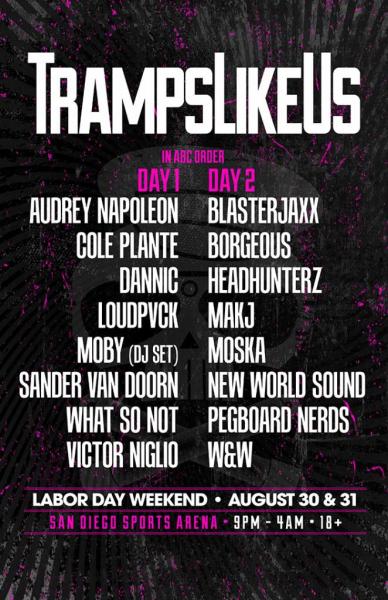 Still don't have any plans for this Labor Day Weekend? Want to get out of LA but can't afford a hotel in Vegas and admission to all of the clubs? LED Tramps Like Us still has tickets available and it's only a short train ride away.
LED presents Tramps Like Us is returning in 2014 to the San Diego Valley View Casino Center for 2 nights filled with bass, insane visual panels, and good vibes all around. This is personally one of my favorite venues in the Southern California area and LED knows how to throw an event. Also, a unique aspect of LED events is that there is only one stage for attendees to visit. This really brings the crowd together as they are all focused on one artist at a time and are not in fear of schedule conflicts between artists.
Featuring artists Audrey Napolean, Headhunterz, MAKJ, Moby, What So Not, and W&W this is an event you will not want to miss.
Two day and single day tickets are still available here.
Reach Staff Reporter Marc Sessa here.