Opinion
Dear Freshmen Women, Be Wary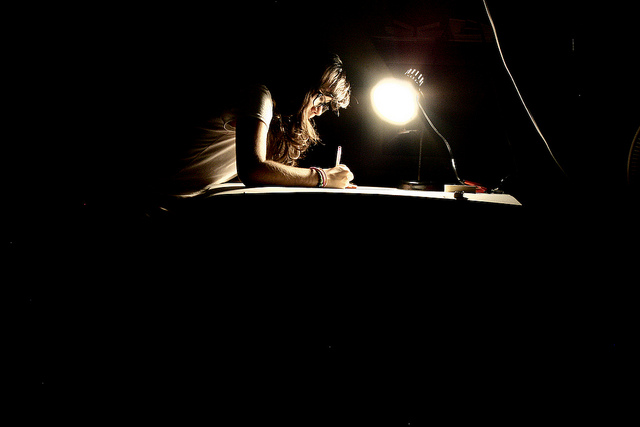 The University of Southern California is loved for many reasons, though its record for handling sexual assault is not one of them.
This is a record which includes the school's admission last fall that they failed to disclose 11 assaults in 2010 and 2011, bringing the total number of reported incidents to 39 for the two years.
READ MORE: USC Clery Blunder Another Chance To Address Student Rape
National statistics show, however, that fewer than half of victims ever report abuse to authorities, and that number is likely even lower on college campuses. The task of reporting sexual assault can be difficult due to trauma from the incident, fear of retaliation, and possible unwanted attention. Furthermore, those instances of sexual assault that have been reported appear to have been largely mishandled by the university. USC is currently under federal investigation for several cases, one involving a rape that school officials reportedly claimed did not occur because the perpetrator didn't orgasm.
I am lucky to have never experienced serious abuse firsthand, but I have heard of frightening experiences from other USC women regarding sexual assault.
To the newest class of Trojan women, as many of you settle into your sororities, set straight your class schedules and seek out school clubs, I hope you take a moment to stop and consider the following:
During sorority recruitment this semester, I engaged in many conversations, formal and not, and there was one that particularly stuck out to me and made me feel the need to speak out. It was a conversation that I think should be shared with all of you, because it is applicable to you, and to all women our age.
I was chatting with an acquaintance when a freshman woman joined us in conversation. Both my friend and I are in our second year at USC, so we were giving the freshman advice regarding Greek life.
READ MORE: Sorority Rows: Why Drinking Shouldn't Be Taboo During Rush
"Be careful with that fraternity," my sophomore friend warned her. "They are known to drug the girls. This guy slipped codeine in my drink and was apparently dragging me up the stairs. I was totally out of it, but thank god my friends saw me and took me home."
Shocked, I asked, "Wow, did you report it?"
"No," my friend answered, "I mean it's embarrassing, you know?"
"Yeah," I replied gently, "but if you report it and it gets investigated, it might prevent the fraternity from doing things like that in the future."
Then, the most alarming words came out of the freshman woman's mouth:
"Oh, well you know how boys are," she said.
I wanted to scream. You know how boys are? I repeated in my head, trying to wrap my head around such an outlandish claim.
Freshman women, I assure you, a real man would NEVER drug a girl to have sex with her. A real man asks for consent. A real man respects women. A real man knows when "no" means "no" and "yes" means "yes".
Studies show that one in five women are sexually assaulted on college campuses, and people thinking of rape culture as normal or OK will only make things worse.
READ MORE: A Timeline Of Sexual Assault At USC
For those women who have experienced sexual assault or see it as some twisted norm, my heart aches for you. I hope that one day you are lucky enough to surround yourselves with honest, decent men who truly care about women. I hope that you experience what it means to be respected by a man, because you deserve nothing less.
To this incoming class of freshmen, know that if you don't want to do something, it's your absolute right to say no. And, most importantly, if a guy does anything at all without your consent, it is sexual assault, and, as difficult as it may be, it is important and your right to report the incident in hopes of preventing similar abuse in the future.
Rape is ultimately the responsibility of the perpetrators and it is an unfortunate reality that women have to take extra precautions in hopes of preventing it. That being said, here is some advice from me about how best to stay safe in an unsafe environment:
Plan ahead before going out. Make sure to have at least one friend whom you know will keep an eye on you. Learn your desired limit of intoxication and ask your friend to make sure you stick closely to that amount. Never leave a friend alone at a party unless she is with another person you trust. If a friend does go off with someone else during the night, ask her first if she's sure she wants to. If you are the one who is looking for more personal time, know that you are in control of how far you want to go. Make this verbally clear to the other person so he or she knows.
If your friend seems like she is not in control of her body, bring her home. And men, if you see a guy you know walking off with a girl who seems out of it, make up an excuse to come with them. When it seems appropriate, offer to walk her home or get her a ride.
For more official language on rape, sexual assault, and sexual abuse, utilize organization websites like RAINN or the United States Department of Justice. If you want to speak to someone anonymously about an instance of sexual assault, call the National Sexual Assault Hotline at 1 (800) 656-HOPE. Utilize the USC Sexual Assault Resource Center for ways to get help on campus.
Freshmen women, I wish you the best four years of your life. While rape and sexual assault are clearly no fault of those targeted, together, through proper understanding and educating others, we can work to make our school safer so that more women stay protected.
Contact Contributor Sarah Collins here; or follow her on Twitter here.