Entertainment News
'Big Brother' Host Julie Chen Gives Advice To USC Students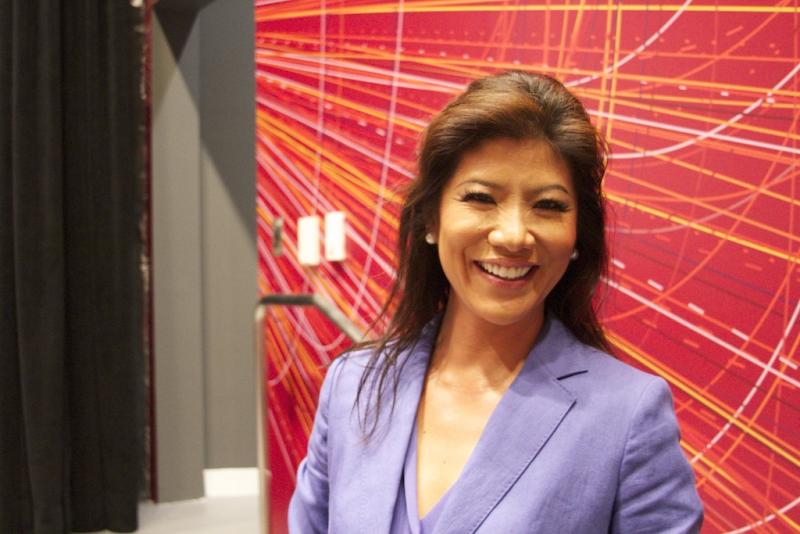 When journalist and TV host Julie Chen spoke to USC students Wednesday night, she was not afraid to be honest.
"Looking back, I was the worst intern," the Annenberg alumna said of her initial stint at CBS Morning News. "I was a little bit shy. I wasn't into it for whatever reason, and I didn't get as much out of it as I could have or should have."
Chen, who currently hosts "Big Brother" and moderates the CBS daytime talk show "The Talk," said she did not realize her mistake until later in life, when she saw college interns working at her station who never talked to her.
"If you have an internship, you find the person that has the job you want and you say, 'I'm here to do anything you need to help you with your job, because I want to learn by watching and listening to you,'" Chen advised students. "Most people won't turn that down."
Chen mostly spoke about her experiences working her way up from being an assistant at ABC News and doing local news in Dayton, Ohio to anchoring morning CBS programs and her current hosting jobs. When asked about how she has dealt with criticism, Chen did not have much advice other than just doing it.
"You think you have a thick skin, but then you read one nasty comment—and there was more than one—and you feel crushed," Chen said. "The hardest part is when your parents have to read it, but then you get over it."
During the Q&A portion of the event, Chen also touched on race and sex in the broadcast industry.
When Chen graduated from USC in 1991, Barbara Walters was the only female anchor of any evening newscast on a major network, and there were no Asian American news anchors. Chen said that although she never felt being Asian held her back in the industry, she has faced multiple challenges as a woman in broadcast.
SEE ALSO: Julie Chen Shows Problems With Asian Standards Of Beauty
"Being a woman, it affected my pay grade—it just did," Chen said, recalling when she co-hosted "The Early Show" with one man and two other women. "The man, the white man, made a lot more money than the three of us, and my argument was, 'You dusted off this old guy out of retirement—he had this job and failed at it. And you're paying him more than me? I'm the young up-and-comer.' It's a double standard."
Reach Staff Reporter Sophia Li here. Follow her on Twitter here.