Sports
World Cup Semi-Final Preview: Brazil Vs. Germany
For a tournament that has given us unpredictable results, few dominating squads, no real favorite and thrilling surprises, somehow we are still left with four football powerhouses vying for the most coveted trophy in the sport. The semi-finals are finally here and they boast five-time champion Brazil, two-time champion Argentina, three-time champion Germany and a Netherlands' team that has arguably looked the strongest for the past three weeks. Given the this tournament's nature, trying to predict who will play in the final this coming Sunday may as well be a toss-up. But what can we expect from the two matches?
Brazil - Germany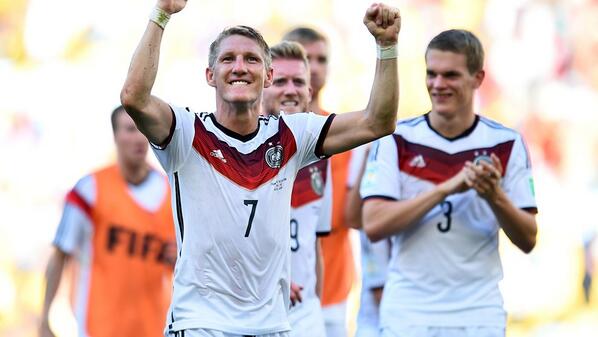 What a match this would have been had Neymar not fallen victim to injury against Colombia. The young phenom, who had already amounted four goals, going head-to-head against Germany's defense and their immaculate goalkeeper Manuel Neuer would have been a fascinating watch. The thought of that clash is all we have to cherish now as the 22-year-old's World Cup is over prematurely due to a broken vertebra. Ouch.
While at first glance the loss badly hampers Brazil's chances of advancing, let alone hoisting the cup, Germany has not exactly been in tip-top shape either. The epitomous model of international football consistency, Germany is back to its fourth straight World Cup semi-final. But the trip has not been without a few bumps in the road. Ghana made them struggle continually, Algeria pushed them to the brink, and they did not look exceedingly superior in their game against the French. Though the Germans will be the clear and outright favorites, their win is far from guaranteed.
Without Neymar, a pressured but inspired Brazilian 11 will be forced to look elsewhere for offensive production. Something tells me that not having to cater to Neymar's evident skills will push this team into a more free-spirited style and rampant attack. This, however, could also dangerously prove to be their downfall.
Defensive backs Marcelo and either Maicon or Dani Alves will have to attack the net and make runs down the flanks with increased frequency as the offense will need to get a boost from that particular area, especially with captain Thiago Silva suspended due to yellow cards. The less experienced, but very talented Willian will probably replace Neymar, allowing natural mid-fielder Oscar more freedom in the middle. The two have the potential to combine for chances that even the German defense will have trouble containing.
But the Germans also have a pretty potent attack of their own. The defensive backs will again be key defensively for Brazil due to their runs down the flanks. If they turn the ball over and cannot retreat in time to recover, the German counterattack, consisting of the likes of Bastian Schweinsteiger, Toni Kroos, Mario Gotze, Lucas Podolski and proverbial Golden Boot candidate Thomas Muller, will be merciless and deadly. And don't forget, they also have the leading goal-scorer in World Cup history on their bench.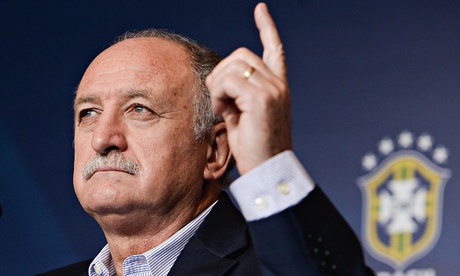 Essentially, Brazil will be playing with fire, but their dire circumstances leave them no other choice. The key battle, as seems to be the case for most of these games, will come down to who can control the middle of the pitch. If an incredibly
talented Oscar
steps into the limelight, speeds the game up and takes charge, Brazil is far from an underdog and may get out with a win. But if Germany slows the game down and continually holds possession of the ball in the middle, the hosts may finally meet their demise.
However, this may not matter as much if coach Felipe Scolari embraces his pragmatic style to an even greater extent with Neymar not on the pitch. Scolari, or "Big Phil" to the American media, has been known to prefer a safer, more conservative style of football. Especially if it means a win at the end of the day. With his flashy superstar missing, don't be surprised if he decides to focus primarily on defending for 90 minutes in hopes of grinding out a win through a counter-attack goal of their own. There is no telling what direction this game may go, but the tactical battle between the two brilliant coaches will be a sight to see.
Whatever the case, with the crowd sure to be as passionate and raucous as ever, Brazil will look to find inspiration and motivation in their newly established "Win for Neymar" motto and rally around the millions watching them across their home country as they sit only two wins away from an unprecedented sixth World Cup.
Only the ruthless Germans stand in their way of redemption and a return to the Maracana.
You can reach Staff Reporter Paolo Uggetti here, or follow him on Twitter.