Sports
World Cup Semi-Final Preview: Argentina Vs. Netherlands
The Germans dismantled Brazil is one of the most lopsided games in World Cup history. What can we expect from Wednesday's semi-final?
Argentina-Netherlands
The first semi-final boasted a combined team resume of eight World Cup championships, but this one may arguably be the more intriguing of the two.
Being perhaps more evenly matched, the Argentines and the Dutch are actually a lot more similar than a first glance may suggest. Both struggle on the defensive end and are more well-known known for their attackers. Both have also been inconsistent and at times looked mediocre during this wild tournament. And after Neymar's ill-fated injury, both are built and centered around the two marquee superstars that remain.
The Oranje do benefit from pairing up premier player and goal-scorer Arjen Robben with marksman Robin Van Persie and playmaker Wesley Sneijder, but even the casual fan can tell that Robben is the engine that runs this "orange machine." Neither this game nor its outcome will debunk that fact.
Robben is key to his team's World Cup chances in more ways than one, but against Argentina he may find the best chance to maximize his talents. His incredible combination of speed, skill and agility could leave a vaguely tested Argentina back-line in shambles. If a team lacks a capable defense that can keep up with the Bayern Munich star--and only center-back Javier Mascherano may fit the bill to contain Robben--he has more than the power and relentlessness to frustrate that team to no end.
Working in Argentina's favor may be the fact that Robben's finishing, and the whole Netherlands squad's ability to score for that matter, has certainly been off. Barring their exuberant five goal outburst against the Spaniards in their first match and three goal battle with the Aussies, the Dutchmen have simply not been able to put the ball in the back of the net on a consistent basis. Whether they can actually finish chances and put up some numbers on the scoreboard in this game will be crucial.
On the other side of the pitch, you have none other than Lionel Messi. All the aforementioned possibilities for Robben mirror those that Messi possesses in this game. The Netherlands' defense is in no better shape than Argentina as it showcases a potentially talented, yet young and inexperienced back line that has shown to be subpar and somewhat inconsistent.
What better person to exploit this than the best player in the world? Followed almost unfairly by the narrative that he must win this World Cup or else, Messi has done more than just put his team in a position to do it. He has literally carried them there.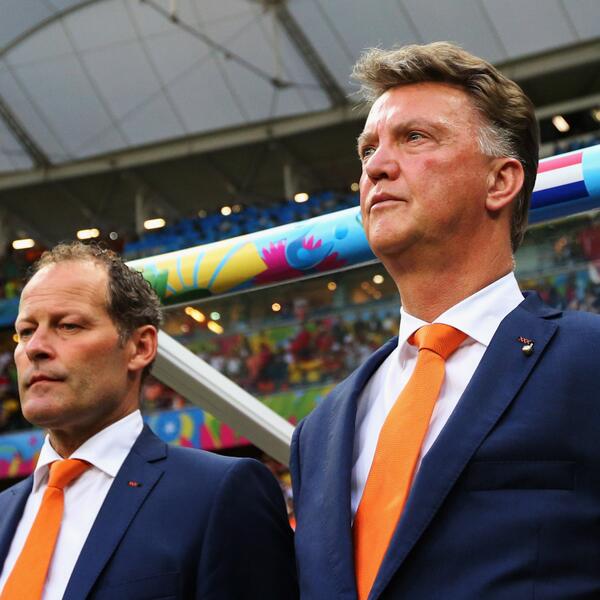 Scoring
four of the team's eight goals
in this Cup, Argentina's "Messi-dependency" could potentially be perceived as a red flag, especially at this point of the tournament. If Dutch coach and tactical genius Louis Van Gaal can deploy an effective Messi containment strategy, the Argentines, who are already missing winger
Angel DiMaria
, could be doomed. Messi must take this into account and adopt a more aggressive attacking mindset to place Argentina in an early lead, because a late goal may prove useless if the Dutch are able to execute their game plan.
Ultimately, if both stars and both attacking forces are on full, effective display, this match has the potential to become a high-scoring one. The reality, however, may be a dull one, as both teams could rather aimlessly parade around the midfield for most of the match and hope that one of their stars rescues them by netting a late, life-saving goal.
Partial containment or full detainment? That could be the deciding question.
The first could prove to be too conservative and safe, giving a team little to work with if it fails. The latter could leave either team too vulnerable in counter-attacks to a point where even a struggling player can inflict deadly damage with an easy goal.
One thing is for certain: Tactical strategies between the two squads will have to be carefully thought out and executed. In the end, it may come down to whose defense holds up the best, or whose star outshines the rest.
You can reach Staff Reporter Paolo Uggetti here, or follow him on Twitter.