Columnists
Why This Little Known Nevada Election Is November's Most Important Race
Meet Lucy Flores. In November, the Nevada Democrat will run against Republican Mark Hutchinson in the most significant election of this cycle. The pair are vying for…
Lieutenant governor? In… Nevada?
Correct. The race to replace term-limited Lieutenant Governor Brian Krolicki will determine Nevada's next "Vice President," if you will: the Lieutenant Governor presides over the Nevada State Senate, several other boards and fulfills the remainder of the Governor's four year term in the event that he steps down. But written into this tiny election are two things that paint a picture of the most important November election in the country: a candidate with a gut-wrenching story who could and should be the Democrat party's next superstar, and the likelihood of affecting national politics for the next decade.
It's hard to see it on the surface, but all the pieces are there.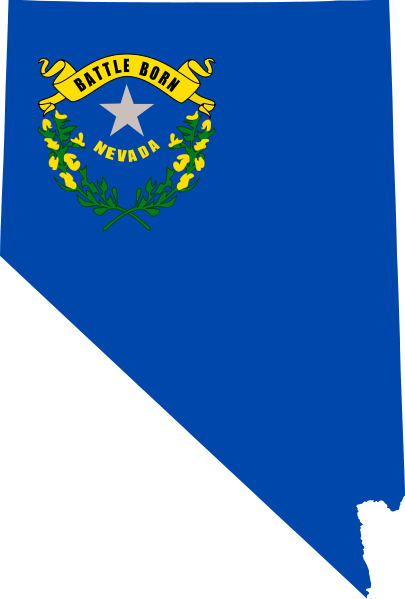 Flores, a second generation Mexican-American, has an emotionally charged story to tell. Things weren't always easy for the University of Southern California graduate, the first in her family to go to college (and then law school at University of Nevada Las Vegas) and the youngest of 13 siblings. Flores lived through the death of two siblings due to gang violence and the imprisonment of two more. When her mother left the family when Flores was nine, Flores herself turned to crime. After being released from long-term juvenile detention at 14, she dropped out of high school. Then, Flores turned her life around, beginning a comeback that even she admits defied expectations. She is always sure to thank those that helped her along the way, including her old parole officer, who gave her a second chance.
In April, Flores, who is also a current member of the Nevada assembly, testified in support of a bill in the Nevada legislature that would update the state's ancient sexual education policies. Flores decided her colleagues who opposed the bill needed a real world example of someone whose life could have been changed for the better with sexual education.
"At 16, I got an abortion. I don't regret it," she said to the floor of Nevada politicians. "I don't regret it because I am here making a difference, at least in my mind, for many other young ladies and letting them know that there are options and they can do things to not be in the situation I was in, but to prevent."
Flores is a hero for having the courage to share her experiences in a public meeting and for taking the suffering she endured as a teenager and turning it into a passion for sexual education, helping those who might share her experiences never have to make the choice to have or not to have an abortion. Worthy of praise is that many Republicans, including a prominent strategist, have admitted it would be unwise to feature Flores' past when campaigning against her.
Far too often when debating social issues, politicians seem extremely out of touch because they rarely share the experiences of those most likely to be affected by their decisions. Flores could is above that – she is a woman of the people who knows firsthand the trials of our nation's most vulnerable. Congress, and especially the Democratic Party, need more people like her. The left is brimming with great populist intentions and concern for society's less fortunate, but failing to represent the ethnic and cultural diversity that make up the beneficiaries of those initiatives.
A profile of the 113th Congress done by the Congressional Research Service is instructive. Though it has a record number of women, this year's Congress is less that mediocre when it comes to ethnic diversity. For example, there are just two African-Americans in the Senate—two percent—compared to a census representation of eight percent. Hispanics and Latinos make up just under seven percent of both houses—but are 17 percent of United States citizens.
Keep in mind that a disproportionately larger percentage of impoverished Americans are African-American and Latino relative to their percentage of the entire population. This means that the diversity gap between Congress and those it legislates for gets even farther apart every time they vote to cut food stamps or fail to secure unemployment benefits. If she stays on the track she's on, Flores could one day find herself closing that diversity gap and bringing a valuable perspective to conversations about helping impoverished Americans. If she wins, look for her and Cory Booker to carry the mantle of the new Democratic Party. Booker, the former mayor of Newark who saved a neighbor when he jumped into her burning house, was subsequently elected to a New Jersey Senate Seat. Booker is one of two black Senators, and the only one who is a Democrat.
Flores could very well lose, and go the way of a slew of politicians who had their shot at November greatness, missed it, were forgotten by January and were never given a shot at November magic again. But this time, something seems different. A new poll not only shows Flores beating Hutchison, but also shows that her life story was favorable to 59 percent of voters, with only 17 percent reporting it made her less favorable.
That isn't the end of the story. Beyond Flores' unique and inspiring background, the results of the November election will have earth-shattering political ramifications in Nevada and beyond.
The key to the puzzle lies with Nevada's senior Senator and Democrat Majority Leader, Harry Reid. Reid is up for election in 2016, and Brian Sandoval, the state's Republican governor, is expected to challenge him for the seat. Sandoval, who is slated to coast to reelection for a final term as Nevada governor in November before term limits set in, would hand the reigns over to the lieutenant governor for the final two years of his term if his challenge to Reid is successful.
Flores could change all of that.
If she becomes Nevada's next Lieutenant Governor, Sandoval might think twice about relinquishing the governorship to a Democrat. This would undoubtedly be good for Democrats, who could expect Reid to face a far easier reelection bid than one against the highly popular Sandoval. Then things get interesting: The Reno Gazette Journal described a scenario in which Sandoval could choose not to challenge Reid and instead run for the other Senate seat in 2018, currently occupied by Republican Dean Heller, who author Ray Hagar suggests could then mount a campaign for Governor of Nevada.
To the in-state readers, who prefer to enjoy Nevada from a beach chair in Lake Tahoe, a ranch in Douglas County, or a road trip down 395, get out and vote. This once under-the-radar election could determine the makeup of Nevada's Senatorial and Gubernatorial offices for a long time into the future—and in the recent primary election, only 19 percent of voters cared to have a say. That's embarrassing.
To the out of state readers who think Nevada is just a giant desert with a humongous casino in the corner, think again. Remember that time you came to visit sin city for Uncle Barney's bachelor party? You know, that time you were playing roulette at the Bellagio, drinking a massive daiquiri and wearing an I LOVE LAS VEGAS t-shirt? Think about it this way: this election is sell-your-mortgage-and-put-it-all-on-red huge. "What happens here, stays here," the old Vegas slogan goes—but this election will do just the opposite.
Nathaniel Haas is a junior majoring in political science and economics. This summer, he lived in Washington D.C. and worked as an intern at the United States Senate. His column, "Over The Hill," ran Wednesdays. Reach him here; follow him here.