Health
Virus Detected In HIV-Cured Baby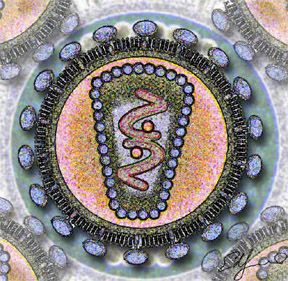 A year ago, the scientific community hailed the case of the "Mississippi baby" as a game-changer in the fight for a cure for HIV/AIDS when a baby, born to a mother with untreated HIV had no detectable traces of the virus in her blood after 18 months (via
CNN
).
The baby, thought to be "functionally cured" of HIV, now has detectable traces of the virus in her blood.
"It feels like a punch to the gut," an HIV specialist at the University of Mississippi Medical Center said. "Extremely disappointing for from both the scientific standpoint...but mainly for the sake of the child."
When news broke in March 2013 that a baby born to a mother who was not diagnosed with HIV before birth had seemingly been cured, it became a story of global importance.
The baby received high-dose antiretrovirals shortly after birth and remained on treatments until she was 18 months old, when the mother stopped administering the drugs for an unknown reason.
Tests detected HIV antibodies in the blood of the now 4-year old child during a routine doctor visit earlier this month.
Reach Executive Producer Ashley Yang here, or follow her on Twitter.