National
President Obama Signs LGBT Workplace Protections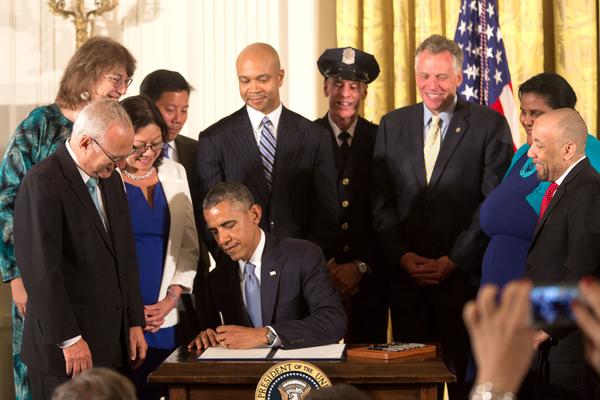 On Monday, President Obama signed an executive order banning workplace LGBT discrimination that will affect federal employees and contractors.
The executive order bans any and all discrimination against transgender federal employees, according The Daily Beast.
It is illegal to fire or harass employees of federal contractors based on their sexual identity or gender identity and explicit discrimination on transgender employees is banned, says The Huffington Post.
"America's federal contracts should not subsidize discrimination against the American people. I'm going to do what I can with the authority I have to act," President Obama said during his remarks at the White House before signing the order.
The order will be in effect immediately for federal employees. However for employees of federal contractors, the protection will be in effect early next year, according to senior administration officials.
READ MORE: Supreme Court Rules Private Companies Don't Need To Cover Contraception
President Obama did not include sweeping religious exemption in the order, much to the relief of the LGBT community after the Hobby Lobby ruling.
Reach Executive Producer Kristy Plaza here. Follow her on Twitter here.