Sports
In The NFL, Domestic Violence is ⅛ As Bad As Smoking Pot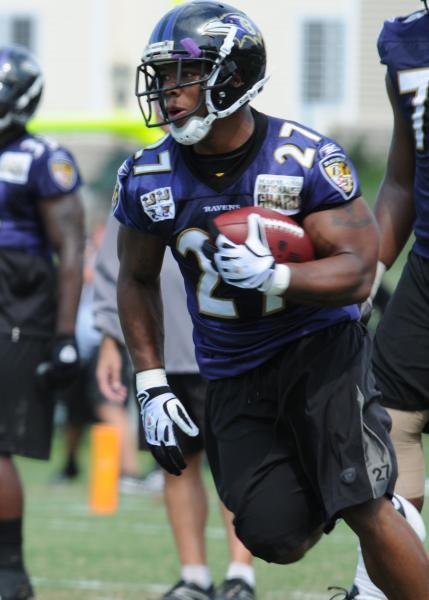 Baltimore Ravens running back Ray Rice was
charged
with aggravated assault after he was caught on camera punching his then-fiancee (now wife) unconscious and dragging her body out of an elevator earlier this year (via
The Daily Beast
).
He was punished by the NFL with a two-game suspension, in addition to a $58,000 fine and a prorated salary loss. The League handed down a 16-game suspension to a player who tested positive for marijuana during the off-season.
The decision was met with immediate backlash by the public, which was quick to note that other offenses by players that were much less socially destructive (i.e. drug use) have led to more significant penalties.
According to the National Coalition Against Domestic Violence, one in four women will be the victim of domestic violence in her lifetime, and an estimated 1.3 million women are victims of intimate partner assault each year.
In a statement upon hearing about the suspension, Raven's coach Jim Harbaugh stated that "the circumstances determine the consequences" and that he "stands behind Ray" as the team works to "move forward."
Marijuana use is legal 23 states and Washington, D.C., while beating your partner unconscious is legal in (surprisingly) none. Evidently, the creators of NFL regulations weren't privy to those facts when they decided on player punishments within their billion-dollar industry bubble.
Reach Executive Producer Ashley Yang here, or follow her on Twitter.