Science
Head Outside To Catch The Supermoon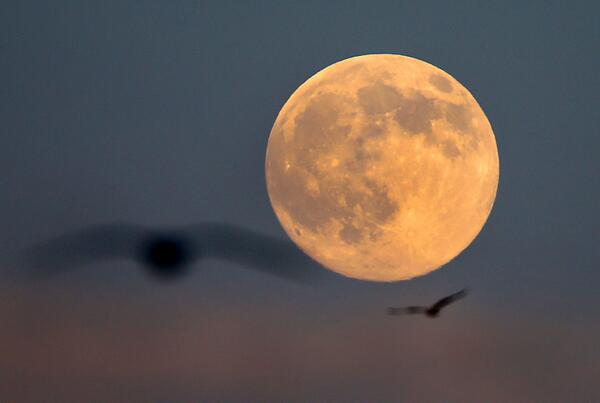 Even if you plan on dedicating a big chunk of your weekend to the World Cup, don't let the Germany and Argentina throw down keep you from seeing one of the most exciting—and non-FIFA-sponsored—events of the year.
Saturday night we will be graced with the first of three "supermoons."
Technically, it's called a "perigee moon," but whatever you choose to call it, what is really means is that the moon is going to be within 90 percent of its closest proximity to earth, making it look up to 14 percent bigger and brighter than usual.
READ MORE: 'Blood Moon' Pics Hit Social Media
NASA has found that "for reasons not fully understood by astronomers or psychologists, low-hanging moons look unnaturally large when they beam through trees, buildings, and other foreground objects."
So consider skipping the bar tonight, and instead spend the evening lounging in the supermoonlight.
Contact Deputy Editor Sara Newman here. Follow her on Twitter here.