Music
'Girl In A Country Song' Hits The Brakes On 'Bro' Country Music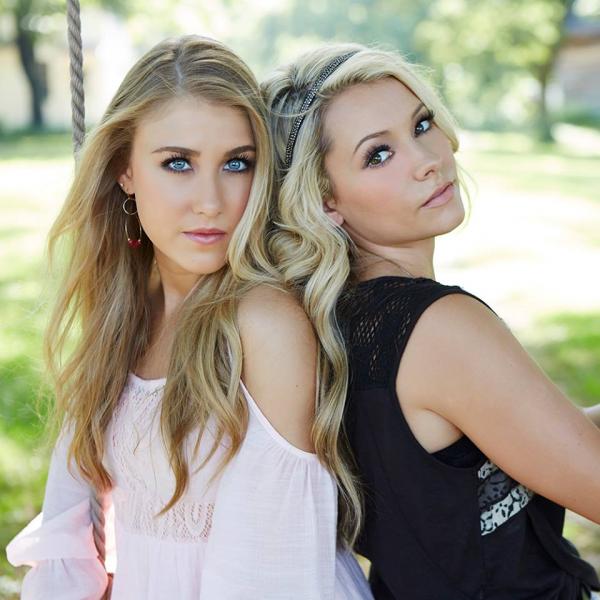 Maddie Marlow and Tae Dye are rockin' their way into the country music scene – feminist style. The two eighteen-year-olds released their debut single, "Girl in a Country Song" on July 15 as a response to the "bro country" sub-genre.
For those unfamiliar with "bro country", the top Urban Dictionary definition is "Your classic post-2001 male artist country song that includes some, if not all of the following: Friday night, a girl in tight jeans, ice cold beer, a pick-up truck, etc." You get the idea. Marlow and Dye sing a response to singers Jason Aldean, Blake Shelton, Thomas Rhett and others who are known to produce "bro country" ad nauseam.
Surely Carrie Underwood will be bopping along to the new feminist tune, who said: "Women really do seem to get the short end" in response to Luke Bryan's "That's My Kind of Night." And, to prove her point, currently only nine of the top 100 country songs on iTunes are by female artists, and, since 2004, only nine women have had a number-one country hit, with four of them already well-established artists. Even worse, there hasn't been a country female number one hit in twenty-one months, Carrie Underwood's "Blown Away" being the most recent.
It sounds like Maddie and Tai are just what country needs to shake things up and even the playing field. If all goes well, "Girl in a Country Song" could be the start to a new era, one with a new generation of Martina McBrides and Faith Hills singing some lasting country "chick" jams.
But will the girls leave a lasting impact? I mean, why haven't we been hearing about female country singers from the past few decades? Other genres treat older female music sensations like cheese: the more they age, the riper they are. Indeed, it seems that past generational woman country singers aren't lacking in musicality; they're lacking support overall.
Even without "bro-country", the music genre overall has categorized or failed to appreciate female talent. Take k.d. lang, for instance. She was everywhere in the 90s, and, just a few decades later, have we heard anything at all of her? Lang, known for her off-beat androgynous looks and non-conformist style, is suddenly left without a place in blonde-hair, blue-eyed, skinny jeans world of country. Surprisingly, her coming out in 1992 spiked people's interest, and was most likely the reason she landed on the cover of Vanity Fair. Because she was the unicorn of country, however, the pressure to conform to certain stereotypes was too much to handle, and lang ultimately pulled herself off tour, looking for a more reserved lifestyle. Apparently, one must be labeled in country before she can get an edge on the scene.
And k.d. lang isn't the only female country star with a blown career due to circumscribing stereotypes. The Red State, Texas-born Dixie Chicks received a huge blow to its career because main singer Natalie Maines voiced her opinion. Yes, the band was boycotted by country fans and radio stations around the United States after Maines mentioned to a London crowd how she felt about the United States going to war in Iraq and her sentiments generally towards President George W. Bush. Though the President himself argued that the group had every right to freedom of speech, it was apparent that women with anything more than pretty features and likeable singing voices had no place in country music, with things not shaping up much differently since then.
In attempts to end the female country stereotypes, "Girl in a Country Song" references several questionable bro-country beats, including Luke Bryan's "That's My Kind of Night", Blake Shelton's "Boys Round Here", Billy Currington's "Hey Girl", Florida Georgia Line's "Get Your Shine On", Thomas Rhett's "Get Me Some of That" and Chris Young's "Aw Naw."
See if you can spot the allusions in the song yourself. And even if you don't listen to country, you have to give these ladies a hand; this genre clearly needs a makeover by women without a polished, dainty touch.
Read the lyrics here.
Contact reporter Sarah Collins here. Follow her on Twitter here.