Los Angeles and Region
Drought Floods Twitter With UCLA Backlash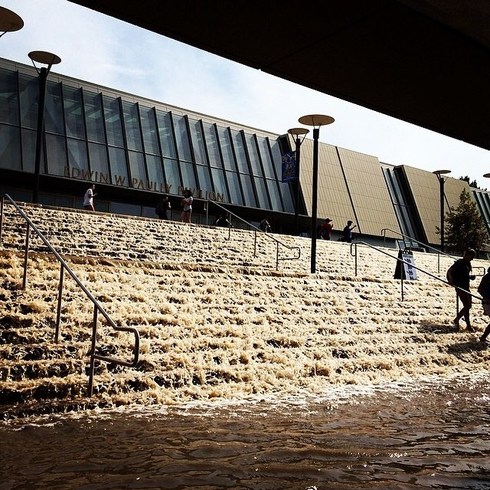 As people throughout California are struggling to survive
the state's worst drought in decades
, UCLA is in facing the opposite problem of having too much water.
"Unfortunately UCLA was the sink for this water source," UCLA Chancellor Gene Block said.
When a 93-year-old water pipe burst on Tuesday afternoon, spewing approximately 10 million gallons of water throughout UCLA's Westwood campus.
The amount of water lost in those three hours yesterday could have supplied approximately 300 people with water for an entire year according to estimates by the U.S. Geological Survey.
This is incredibly problematic in lieu of the fact that we are currently facing a three-year-drought.
"There's been relatively low amounts of precipitation throughout the state, so it's resulted in an extended drought at the present," said USC Professor Darren Ruddell. "There's basically more people living in the state of California and dependent on the water supply than there ever have been before."
Either individual efforts like shorter showers and watering the lawn less frequently, or larger scale efforts led by states or municipalities are needed to help put an end to the water crisis, according to Ruddell.
"In Los Angeles there haven't been a lot of price increases to cut down on water usage," said Ruddell. Such price hikes would have far greater consequences for lower income populations, who tend to use less water to begin with.
Instead, one of California's tactics to help cut water usage had been threatening residents with $500 fines for overuse.
But whether Tuesday's incident is the fault of poor judgement on UCLA's part, negligence by the DWP or mere chance, remains to be seen. Right now all we're seeing is a flurry of photos and judgements sweeping across social media.
Contact Deputy Editor Sara Newman here