Los Angeles
DPS To Review Safety Policies In Light Of Student's Death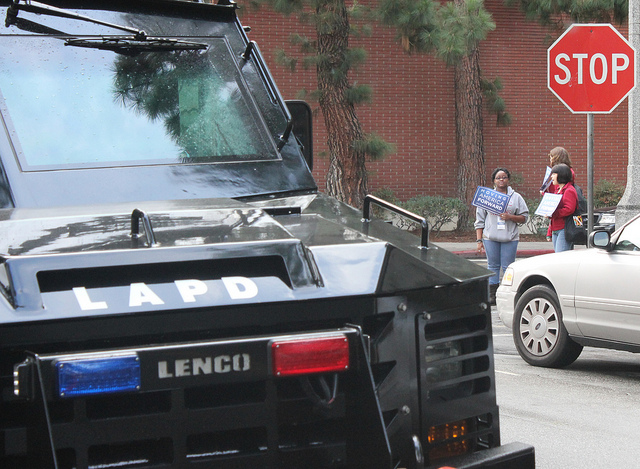 The recent murder of graduate student Xinran Ji is a gruesome reminder that campus safety must always be a top priority.
Though USC's Department of Public Safety asserts its officers are fully staffed year round, it admits that security ambassadors are cut in half during summer months. Deputy Chief David Carlisle maintains that this has no effect on security at USC.
"We are now reviewing our policies, procedures, and officers, which includes security ambassadors," Carlisle said. "Nothing is off the table when it comes to students' safety."
Security ambassadors, known among students as "yellow jackets", are people strategically placed around USC's campus and the surrounding neighborhood to create an additional public safety presence. Their job is to observe and report, not to take action.
Security ambassadors do not have access to a firearm or weapon, a source of criticism among groups of students who believe that granting ambassadors access to weapons could increase safety.
"They are there primarily as a resource for students," Carlisle said. "DPS is fully staffed year round, and LAPD is fully staffed in the USC area year round. When the majority of students leave for the summer, we reduce the number of security ambassadors."
READ MORE: USC Student 'Beaten With Baseball Bat'
Rising sophomore Elaina Velasco believes that a heavy police presence and "security ambassadors [that are] fully staffed year round" are critical in preserving student safety.
Rising junior Amy Rodriguez, however, believes that insufficient student education, rather than an insufficient number of security ambassadors, is at the root of the problem.
"I don't think that spending five minutes talking about safety in a slideshow during freshman year is enough," Rodriguez said. "I think [the administration] should focus on safety in orientation and have a comprehensive workshop."
"Fences don't do anything We aren't in a bubble. Students need to be more prepared."
Ji's attack also raises questions about how adequately the university prepares international students to thrive in USC's urban environment.
"I think that international students need to be more educated," said Carlos Sanchez, a rising sophomore. "They need to talk to local students. Los Angeles is different from other cities."
READ MORE: Series Of Arrests Made In Connection To USC Death
Although students constitute the largest group on campus, they are certainly not the only ones at risk. Campus faculty and staff also park in surrounding neighborhoods and often leave campus after dark.
"Students and faculty should use resources and escort services," said Shiva Shariari, a staff member in the School of Cinematic Arts. "And [these resources] should be heavily promoted in the summer."
Despite the sense of unrest in light of the murder, parents John and Shan Vogt say they still plan to enroll their freshman daughter in her courses.
"At first, I thought, 'No way I'm sending my daughter to this school,'" Mr. Vogt said. "Then we visited and got more familiar with campus. It's important for students to use street smarts: travel in packs, never walk anywhere alone. Be smart."
Mrs. Vogt echoed this sentiment, saying that, while the murder is unsettling, it isn't going to alter their plans for their daughter. "It's certainly uncomfortable, but not enough to change our minds."
As the investigation into Ji's death thickens, LAPD announced Monday that it has taken five suspects into custody. Two adult suspects have been identified by police as Jonathan DelCarmen, 19, and Andrew Garcia, 18. Both have been arrested on suspicion of homicide. Garcia is facing additional charges of robbery and assault with a deadly weapon. Police have not released details about the minors involved.
Contact Contributor Diana Crandall here.