National
Detroit Shuts Off Water To Ordinary Citizens, Ignores Businesses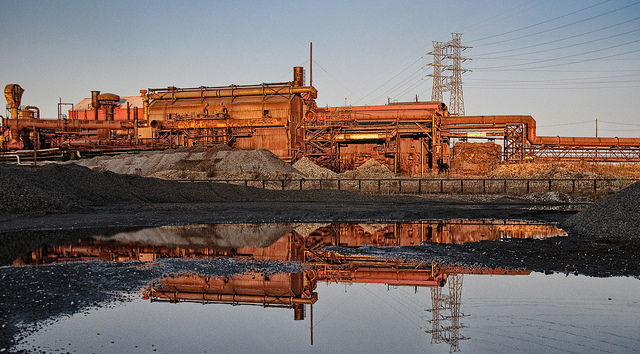 Under the searing July heat, it seems that the citizens of Detroit cannot even take the most basic necessity as a given (via
The Daily Beast
).
More than 15,000 households have lost water service for bills past due, and tens of thousands more are in danger of losing it. But in a shocking twist, Detroit Water and Sewerage Department records show that the city has not taken as hard a line on the 40 businesses that owe $9.5 million collectively, but are still receiving water.
The list of commercial and industrial accounts that are past due includes the Chrysler Group, real-estate agencies, apartment complexes, a laundromat, and even a cemetery. The most outrageous offender? The State of Michigan, which is reported to owe more than $5 million (the bill has been disputed for the last 5 years).
Many low-income residents of Detroit have experienced trouble with paying their water bill after losing their jobs - their monthly unemployment or disability checks just aren't enough to pay a $180 water bill on top of other necessities, like rent and groceries. They also risk foreclosure on their homes, because Detroit water bills are added into property taxes.
The Water and Sewerage Department announced in March that it would take action on delinquent accounts after a reprieve during the winter. At that time, roughly half of the department's accounts had outstanding balances, meaning that their payment was 60 days past due or had an outstanding balance of over $150, totaling $118 million in charges.
The department issued 10-day shutoff notices to 250 commercial businesses at the beginning of July, but was unable to say how many of them actually had their service discontinued.
Last week, more than 500 people protested the disconnections in downtown Detroit, calling them human rights violations. Water shutoffs have been suspended for two weeks since then.
Reach Executive Producer Ashley Yang here, or follow her on Twitter.