International
Church Of England Approves Female Bishops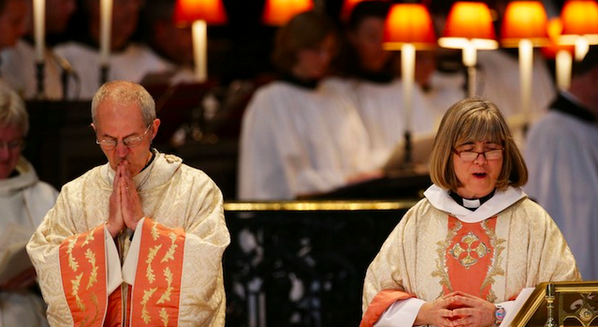 In a historical vote, the Church of England has voted to allow women to serve as bishops.
351 members voted in favor, 72 voted against it and only 10 abstained.
The Archbishop of Canterbury Justin Welby said he was "delighted," and the public would see it as "almost incomprehensible" if the measure failed, says BBC News.
A similar measure was introduced in November 2012, but it was blocked by traditionalist members.
Women can already serve as bishops in the U.S., Canada, Australia and New Zealand, says The Daily Beast.
The vote has been met with cheers and applause for this significant step in the right direction for the church.
To read the full analysis of the vote, visit BBC News here.
Reach Executive Producer Kristy Plaza here. Follow her on Twitter here.