National
Arizona Execution Delayed Until Contents Of Drug Cocktail Are Revealed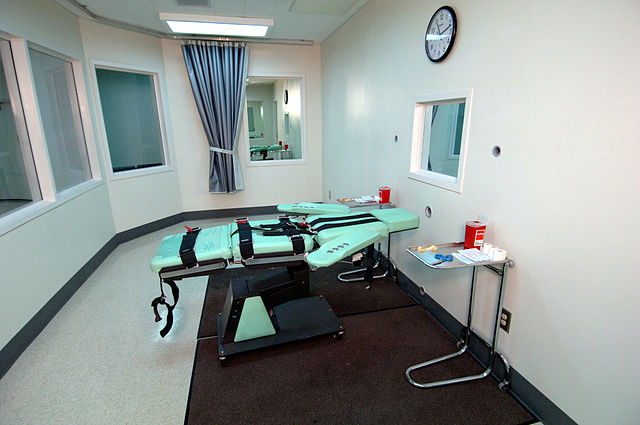 On Saturday, the 9th Circuit Court of Appeals ruled that Arizona must release information about the drugs and personnel it will use in an execution before the state can carry it out (via
USA Today
).
Joseph Wood is scheduled to die July 23 for the killing of his estranged girlfriend, Debra Dietz and her father, Eugene Dietz in Tucson in 1989.
His attorneys at the Federal Defender's Office filed suit, claiming that Wood had a First Amendment right to know the source of the drugs that will be used to kill him, as well as the qualifications of the executioners that will administer them.
Because Arizona cannot obtain more of the drug it normally uses for executions, it has turned to a new drug combination, one which has apparently resulted in botched executions in Ohio and Oklahoma. The state contended that specifics regarding the drug and executioners are all protected by a shield law that keeps executioners anonymous.
In a three-judge panel, two sided with Wood.
"We, and the public, cannot meaningfully evaluate execution protocol cloaked in secrecy," the majority opinion read. "It is in the public's interest that Wood's injunction be granted."
Reach Executive Producer Ashley Yang here, or follow her on Twitter.