Entertainment News
2014 San Diego Comic-Con: The Highs And Lows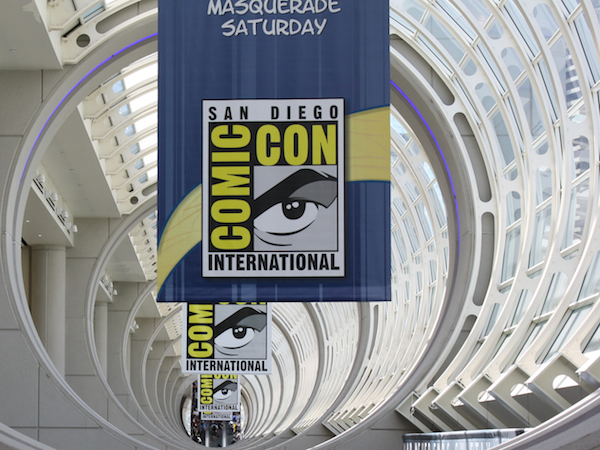 The 2014 San Diego Comic-Con is all wrapped up, and now thousands of geeks must return back to their ordinary lives. The rest of the world, however, is still reeling from the abundance of celebrity interviews, surprise announcements and general nerd euphoria.
It will take days for bloggers to unpack all the information announced at this year's Comic-Con, but some of the best–and most disappointing–moments are starting to bubble to the top. Here's our take on the highs and lows from the one weekend when geeks rule downtown San Diego (and most of the Internet).
Best Comic-Con Panel: "Avengers: The Age of Ultron"
Some fans waited in excess of 24 hours to catch a glimpse of Earth's Mightiest Heroes, and Disney's hit factory, Marvel Studios, did not disappoint the literally unwashed masses of Comic-Con's Hall H.
All of the Avengers, minus a very pregnant Scarlett Johansson, re-assembled for the event. An energetic Robert Downey Jr. charmed the crowd with ease, sarcastically saying his character has "become a little less significant" in each subsequent Marvel outing.
"You're the best, Robert!" a fan shouted from the nether-regions of Hall H. On cue, Downey replied, "You're probably right."
A six-minute sizzle reel saw the debut of the James Spader-voiced Ultron, an 8-foot tall homicidal robot who, like all sentient robots, has a hankerin' for the wanton destruction of mankind. But the real treat for fans was the introduction of Josh Brolin (wearing an Infinity Gauntlet) as Thanos, the undisputed puppet master of the Marvel Cinematic Universe. Then Brolin actually ate a rose, in his mouth, because Comic-Con is weird.
Most Disappointing Comic-Con Panel: "Batman v Superman: Dawn of Justice"
Zack Snyder was on-hand to promote the worst titled superhero film of all-time (which one is the plaintiff and which one is the defendant?), and brought his leads with him–giving the world its first glimpse at a Wonder Woman not portrayed by Lynda Carter.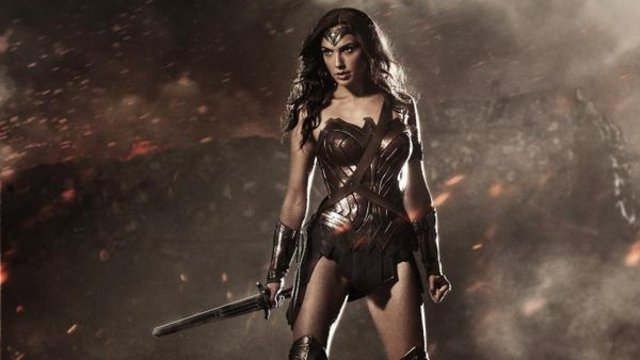 When Snyder hit the play button on a brief one-minute teaser that looked more like test footage than actual footage (Superman and Batman in an epic stare down), fans went into a nerd frenzy. Cats and dogs, living together, mass hysteria.
But the footage did little to assuage concerns that the film is too busy, what with containing half the Justice League. Snyder did not talk about the story, nor did Ben Affleck, Henry Cavill or Gal Gadot sit down to talk about anything. They literally came in, waived to the audience, took their gavels and judges robes, and left.
Based on the teaser Zack Snyder just showed, Batman v Superman will be the movie of a million million-yard stares #SDCC
— Neon Tommy (@neontommy) July 26, 2014
Snyder said they had to leave to continue shooting the film, completely forgetting that unless the screenplay calls for exterior shots of San Diego Comic-Con, that probably wasn't going to happen on Saturday. Don't piss on my leg and tell me it's raining, Zack Snyder.
Most Surprising Comic-Con Panel: "True Blood"
It's the final season for HBO's sometimes-kitschy, sometimes-campy series about vampires, and for good reason–it's sputtering on fumes. The Charlaine Harris adaptation is still occasionally batshit crazy; last week saw vampires and members of the yakuza killing everyone at a gala for Sen. Ted Cruz inside the George W. Bush presidential library. But it came at a price: several pointless Civil War flashbacks for series regular Stephen Moyer.
Despite being awkwardly moderated by Entertainment Weekly scribe Tim Stack, the cast's final panel at Comic-Con was remarkably poignant. Kristin Bauer van Straten broke down in tears several times. Nelsan Ellis came clean about stealing thousands of dollars worth of wardrobe from HBO for years. Deborah Ann Woll sent geeks' hearts aflutter, revealing she plays Dungeons & Dragons and is DTC (down to cosplay). She even made Forbes' "best of" list of Comic-Con cosplayers a few years back (as Cousin Itt), but nobody knew it was her.
It's likely to be one of the last times the majority of the cast are all together in one place, and you could tell emotions were running high. And while the cast the cast is sad to send their characters off into the swampy backwater town of Bon Temps for good, they're probably looking forward to never having to hear this line again.
Footage That Rocked Socks: "Mad Max: Fury Road"
Holy crap. Very few pieces of footage capture the kind of kinetic energy director George Miller is attempting to put onscreen. "Fury Road" has this effortless comic book look to it, which makes sense considering Miller initially plotted the movie out with over 3,500 storyboard panels instead of a traditional screenplay.
It's all a totally out-of-left field production. Mad Max is not the kind of property you imagine a major studio would dust off and turn into a tentpole. Furthermore, it's totally bizarre that the original creator actually gets to direct and engineer the reboot. It's not like 69-year-old director George Miller was beating off tentpole offers with a stick.
But Miller was endearing and genuine at Comic-Con, and both of those elements came through in a balls-to-wall trailer for "Mad Max: Fury Road." Set in a post-apocalypic desert wasteland in the not too distant future (California in 18 months), the reboot puts Tom Hardy in the role that Mel Gibson made somewhat famous and then tarnished by living up to the character's name. It looks fantastic and mad, and I cannot wait to hand over my money to see it.
Footage We Didn't See Coming: "Game of Thrones"
For a show best known for its source material's obsession with violence and nudity (but not weiners), opening the "Game of Thrones" panel with a gag reel was an inspired choice. It injected some much-needed levity into Hall H and was a great break from the wholly manufactured marketing that dominated other panel proceedings.
Also, everyone at Comic-Con was dressed like Khaleesi, so that's cool.
Footage That Met Expectations: "The Walking Dead"
AMC's "The Walking Dead" had a huge presence at Comic-Con. Some brilliant public relations firm constructed a replica of Terminus just 100 feet away. And zombies are a beloved character type for cosplayers, even if the convention's annual zombie walk now carries the very real risk of being mowed down by a motorist.
But hordes of undead were satiated when AMC blew the lid off this year's hotly anticipated season. Now we just have to wait a couple more months to catch up with everyone's favorite gang of walker bait.
Most Surprising Comic-Con Announcement: "Guardians of the Galaxy 2"
Chris Pratt and director James Gunn made a surprise appearance via satellite at the tail end of Marvel's panel on Saturday, and let it slip that a sequel for "Guardians of the Galaxy" will hit theaters July 28, 2017.
The first movie doesn't even come out until Friday, but Disney must be pretty damn confident about internal tracking numbers. And need I remind you, this is a movie that stars a talking raccoon.
Pundits have raised concerns that "Guardians" pushed Marvel Studios out of its comfort zone, and could potentially turn off audiences with cosmic shenanigans (and talking raccoons), but Marvel doesn't have time for that. This is a studio that has sequels and projects mapped out through 2028.
Least Surprising Comic-Con Announcement: "Godzilla 2," kind of
News that there will be a sequel to Gareth Edwards' "Godzilla" reboot was kind of an old hat by the time Legendary Pictures formally announced "Godzilla 2" to con-goers. Further sliding the sequel announcement into irrelevancy, the movie won't even go into production for several years because Edwards is working on a standalone Star Wars film.
But Legendary avoided a total mutiny by informing Hall H that the company has secured the rights to use legendary Toho characters Mothra, Ghidorah and Rodan for the sequel. The new rogue gallery all but assures that at least one more major North American city will be completely leveled by monster-on-monster action, and not the sexy kind.
Biggest Dud: Toucan Tracker system
Comic-Con debuted a new wristband system to inform people trying to score a hotly-contested seat for Hall H how congested the line would be and the likelihood of gaining admission. The goal was that people would decipher the color wristbands as an indicator that they should probably go and lineup elsewhere. Presumably Ballroom 20, where lines only last several hours and not a whole day.
But all the wristbands did was take a bad situation and make it worse. The Hall H line has turned into an overnight labyrinth of geeks, forced to sleep on the sidewalk just for the opportunity to sit in a cramped auditorium that smells like nachos and watch marketing. The wristbands exacerbated this situation by sending geeks into a tizzy and forcing folks to lineup even earlier.
I think it's safe to say #SDCC is a mild disaster this year. Toucan trackers my ass.
— Bekah Andrews (@randrews09) July 26, 2014
As the line for Hall H was entering the convention center early Friday morning, the line for the following day was already materializing. Some people were waiting in line for 24 hours. With no overflow seating or outside viewing areas, the setup pretty much guaranteed that most little kids were unable to see their favorite heroes; small kids do not have the patience to wait all day.
Although a Playback Room was organized for con-goers, studios prohibit all footage from being played outside Hall H. Presumably to penalize anyone that wants to do silly things like sleep or take a shower. Hygiene is for the birds.
Second Biggest Dud: "Doctor Strange" no-show
Despite all the hype, and all the rumors, Marvel insisted on putting the spotlight on only two movies–"Avengers: Age of Ultron" and "Ant-Man." But the Hollywood rags had sent us to San Diego with expectations that Kevin Feige would introduce the Sorcerer Supreme. And it would be Joaquin Phoenix! Say, what?
But no, all news of "Doctor Strange" was suspiciously absent. Schoolyard dreams of Stephen Strange and Tony Stark sharing shaving tips have been silenced.
Honorable Sadface Mention: "The Hobbit: The Battle of the Five Armies"
Having Tolkien nerd Stephen Colbert moderate "The Hobbit" panel seemed like a good idea, but David Letterman's future replacement came off as more fan than professional. The end result? A pretty awkward panel. It was nice to see old friends like Elijah Wood, and the panel is worth a view alone for Benedict Cumberbatch using his Smaug vocals to say "Button Lady" to a female con-goer wearing a gown of Lord of the Rings buttons.
Like I said, Comic-Con is weird.
Reach Editor-in-Chief Will Federman here. And follow him on Twitter.