Sports
World Cup Preview: Groups G And H
Group G
Well, the draw certainly did not do any of these teams any favors. Rivaling Group D as one of the groups of death, Group G is an incredibly competitive one from top to bottom. Germany comes in the perennial favorite for this group and the whole tournament as well. Even through suffering a couple injuries, their roster is one of the deepest and most complete, and their style of play is simply hard to counter. Portugal, on the other hand, mostly relies on one special player; but when that player is one of the best in the world, it's not such a bad thing to do. The United States had high hopes, but this draw crushed many of them. Their incresasingly young squad and new coach will have great pressure to advance to the next round, but that posisbility looks bleak. It's clear that the USMNT needs to play their best soccer yet if they want to even sniff the next round. Ghana has the grit and the talent to shock many. It would be no surprise to see them in the next round, because after the Germans, it's going to be a complete battle for second place.
Players To Watch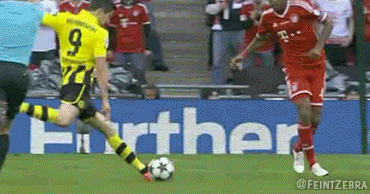 Manuel Neuer #1. Goalkeeper, Germany.
There are so many great offensive and defensive players on the German squad that one of the best goalkeepers in the world could get overlooked. But Neuer is a big part of why Germany is so successful. His agressiveness, yet fundamentally sound techniques and reactions are going to be hard to beat for any striker.
Cristiano Ronaldo #7. Forward, Portugal.
The most recent Ballon D'or winner and most fearless striker in the world, Ronaldo will undoubtedly place the whole team and country on his back. And he can most certainly carry the load. Everything from his unbelievable playmaking to his agressive finishing will be necessary to fulfill the expectations the Portuguese have in mind. If anyone can do it, it's Ronaldo.
Michael Bradley #4. Midfielder, United States.
The United States are not hopeless, as much as many may think they are. The man that takes the form of that hope needs to be Michael Bradley. Bradley is, by far, the most important player on the team, but his position on the pitch and the way he plays sometimes gets overlooked. Don't be fooled, Michael Bradley is the United States' best player, and they will only go as far as he takes them.
Must-Watch Match
The opening game against Ghana is an obvious choice because the USMNT needs to win that game. If they do though, they will probably need at least a tie in the game against Portugal. The stakes could not be higher as the United States' hopes of advancing to the Round of 16 could hinge on this very game. On paper, this seems like a mismatch as Ronaldo will go against a weak back line, but if Ronaldo struggles the U.S. may be able to pounce and use the momentum to their advantage. Nevertheless, this game is key.
Predictions
1. Germany
2. United States
3. Portugal
4. Ghana
Group H
The last group may sometimes be forgotten, especially with no powerhouse names, but this one may be incredibly memorable. Like a sudden lightning bolt, Belgium has emerged from the shadows and into the international soccer scene to make some serious noise. One of the youngest squads in the tournament, they're constantly being picked as one of the dark horses to surprise. They more than have the talent to do it, they have the will. Russia won't be content with just a World Cup appearance as they will also look to be the tournament's Cinderella. The always disciplined Korea Republic and the passionate Algerians will be no easy step-overs for any of these contenders, and most, if not all, of the tournaments in this game are bound to be competitive.
Players To Watch
Vincent Kompany #4. Defender, Belgium.
The powerful center back is only one of the many great young prospects that Belgium brings to the World Cup stage. His experience playing at a high level in England will prove to be key to motivate and lead this young team. Kompany fears no one and will both defend with precision and attack with confidence.
Aleksandr Kokorin #9. Forward, Russia.
Kokorin is one of Russia's most versatile players. The care-free style of football they adhere to is one to greatly admire, and Aleksandr's finishing exibits just that. If Russia wants to truly be a contender and not a pretender, he will need to put the ball in the back of the net and lead this team to victory.
Must-Watch Match
It's a date between a couple of dark horses in this tournament. Both are looking to surprise the field and make deep runs, but neither would want to face Germany in the next round, therefore this game could prove to be crucial in deciding the final order of Group H and the fate of both of these teams.
Predictions
1. Belgium
2. Russia
3. Korea Republic
4. Algeria
You can reach Staff Writer Paolo Uggetti here, or follow him on Twitter here.