National
Wisconsin Attorney General Tries To Stop Same-Sex Marriages
Wisconsin joined the 26 other states that struck down the same-sex marriage ban.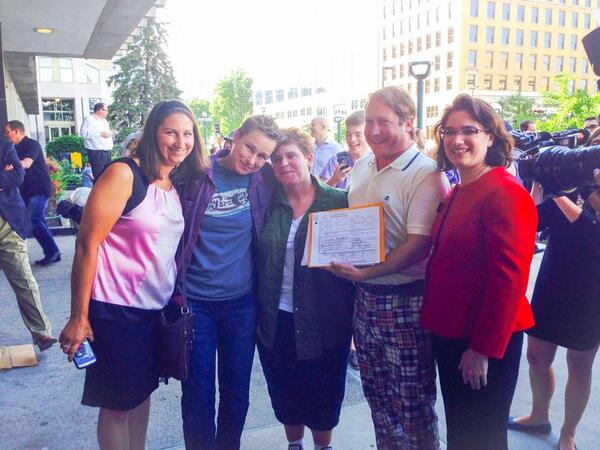 But after this win, Republican Attorney General J.B. Van Hollen couldn't contain his opposition. On Monday morning, Hollen filed a petition for a stay with the federal 7th Circuit Court of Appeals in Chicago to prevent county clerks from issuing marriage licenses to same-sex couples.
This sounds like his other request to U.S. District Court Judge Barbara Crabb in Madison, asking her to hold on her decision. She truck down the ban last week. And she rejected his request.
While she lifted the ban and ruled it unconstitutional, she never issued an order telling county and state officials what to do. County clerks had to decide for themselves what to do.
However in the hearing on Monday, Judge Crabb said she was leaving the "status quo" in place until she issues specific order to public officials. The next hearing is on June 19.
Reach Executive Producer Kristy Plaza here. Follow her on Twitter here.