Los Angeles
The Tale Of The One Minute Parking Sign That Is No More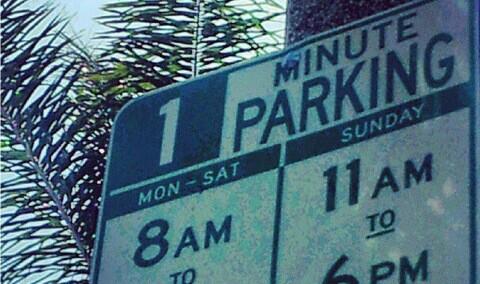 Few things unite Los Angelenos like talk of freeway routes and parking nightmares.
We can't help it—when you're in your car for hours a day, complaints about traffic replace the complaints that people in other cities make about weather.
So it should surprise approximately no one that when LADOT put up a one minute parking signing in Brentwood, people had something to say about it.
While people only seemed half surprised by the latest outrageous parking measure, LADOT recently apologized for the typo on what was supposed to be a one-hour sign.
Rest assured Los Angelenos, the one minute sign is no more (for now), as a new one-hour sign has taken its place.
Contact Deputy Editor Sara Newman here. Follow her on Twitter here.