Nation and World
Student Thwarts Gunman At Seattle Pacific University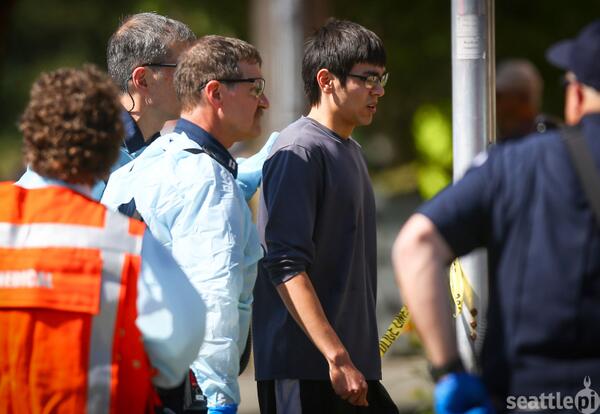 On Thursday afternoon, 26-year-old Aaron Ybarra entered Otto Miller Hall at Seattle Pacific University and opened fire, killing one person and wounding several others.
It's a narrative we have grown used to hearing of late, but also a reminder of the helping and healing side of human nature that such tragedy can bring out. In this case, the SPU community and news outlets nationwide are celebrating the actions of "hero" Jon Meis, an SPU student and volunteer building monitor who pepper-sprayed and tackled the suspect as he was reloading his gun.
SEE ALSO: Mental Illness, Guns Amd Misogyny: A Look At What Guided Elliot Rodger
Officers say the the bloodshed would have been considerably worse if Meis had not intervened. Ybarra was booked with additional shotgun shells and a knife on his person and according to law enforcement had intended to kill as many people as possible before killing himself.
The public response to Meis' bravery has been overwhelmingly positive and Twitter has played witness to an outpouring of both appreciation for Meis and spiritual support for SPU, a Christian University, in their time of tragedy.

Read the full story at Seattle Times.
Reach Senior Opinion Editor Francesca Bessey here; follow her here.