Nation and World
Stonewall Riots Remain A Reminder Of Courage 45 Years Laters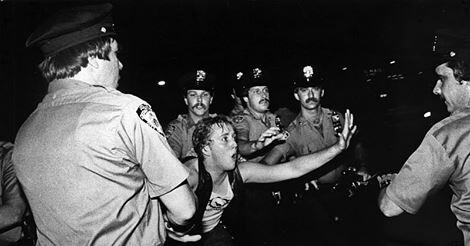 July 4 may still be a few days away, but in San Francisco and New York, people are rallying to celebrate the victories of another type of rebellion.
The coastal cities, home to two of the world's largest LGBT communities, are waving flags and donning their rainbows with pride in remembrance of the Stonewall riots that began 45 years ago. A violent raid on the Stonewall Inn in New York City in 1969 invigorated people to begin demanding greater rights and respect, creating the platform from which the modern LGBT movement arose.
Today people are working harder than ever to expand the rights of gay, lesbian, transgendered and intersex people in America and aboard.
Contact Deputy Editor Sara Newman here. Follow her on Twitter here.