Technology
Silicon Beach Fest Reveals What's Next On The L.A. Tech Horizon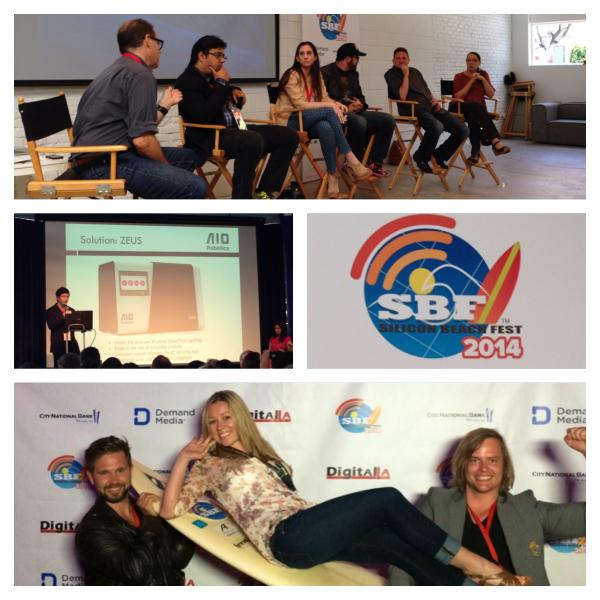 Helicopter cars, 3D printers, augmented reality, digital health innovations and more—Silicon Beach Fest runs the gamut of what's next, new and nascent in the tech mecca of Los Angeles and beyond.
With 300-plus speakers and more than 2,000 industry professionals in attendance, Silicon Beach Fest welcomed the brightest minds in the L.A. tech scene to discuss new ideas, introduce disruptive technologies and share a glimpse into our collective, connected future. The third-annual, four-day event took place throughout various locations in Santa Monica, attracting not only developers and techies, but Hollywood executives, startup CEOs, city officials and everyone in between.
At a panel on digital video content, YouTube celebrities shared their experiences and successes in the ecosystem of the online video world where megolith multi-channel networks (MCNs) and independents battle for eyeballs, analytics, audiences and ad dollars.
SEE ALSO: YouTube And The New World of Digital Content Creation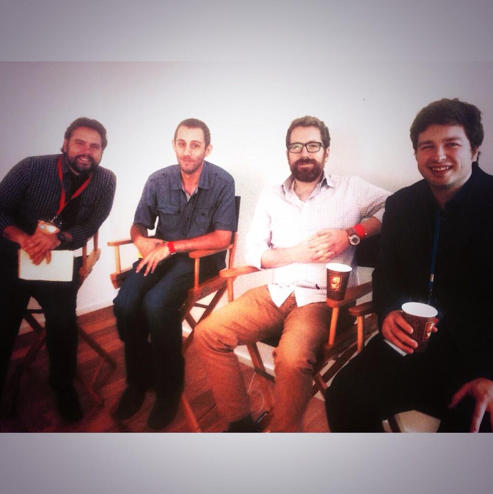 In the emerging world of 3D printing, a panel of engineers, designers and developers discussed the technology's ability to disrupt multiple industries (especially retail), its nascent, unbridled potential, and how they expect businesses to adapt to the monumental change.
During a panel on entertainment social media, an eclectic mix of studio executives and industry professionals explored how, as a result of social media, "business-as-usual" is no longer the modus operandi in entertainment.
SEE ALSO: Social Media Changes Hollywood
The pinnacle of Silicon Beach Fest was a two-day startup competition, which showcased tech's best and brightest in a quick pitch contest, allotting contestants one minute to convey the strengths of their businesses to a panel of investor judges. Hunger Games jokes ensued from co-hosts Andreas Seckler and Cat Mangan.
Among the many competitors were AIO Robotics, EverSport Media, Strike Social, Superhuman Technologies, Datezr, NextRX, Swagger, Fingertip Maestro, FanTrotter, District 2, Hitch Radio, Authorly, Chaticle, Clout, Filmzu, GroupFlix, Homage, Horse, MediaHound, Mico Studio, Portal Entertainment, talentsity, Tricky Skate and Upaji.
The winner was AIO Robotics, a 3D printing company that designed and sells the world's first printing, scanning, faxing and copying 3D printer.
AIO Robotics' presentation was phenomenal, and CEO Jens Windau confidently commanded the stage. His presence affected a young Elon Musk—brilliant and visionary, jubilant and humble.
There were so many events happening simultaneously, it was impossible to soak in everything—unless of course one possessed Hermione's coveted Time-Turner. Alas, my ineptitudes in the art of magic prevented me from obtaining such a device.
Yet, even in our Muggle world, there was much worthy of excitement.
Just down the road (at 2nd and Colorado streets), Gadget Sandbox was the CES of Santa Monica. Inside, techies could play with a multitude of gadgets, demos and products on display.
There were 3D printers from New Matter and AIO Robotics, wearable technology from Acrobotic and Olloclip, augmented reality apps from ArtSciLabs and more.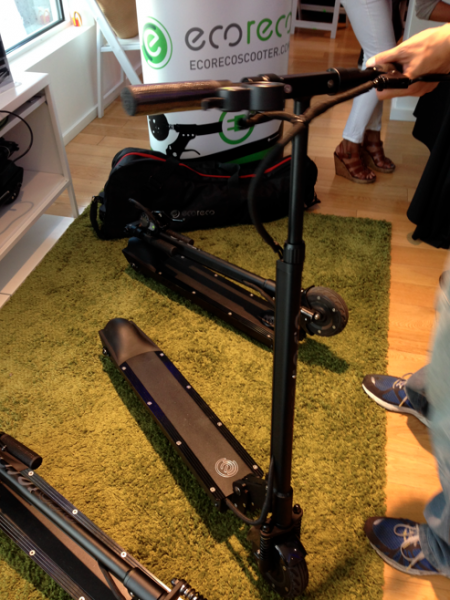 My personal favorite was the EcoReco, an incredibly fun and efficient electric scooter that co-founder Jay Sung was kind enough to allow me to ride around the block.
The EcoReco is classy and compact, lightweight and affordable, and made with the most efficient electric battery in the world, a rechargeable LiFePO4.
Setting aside our cross-town rivalry (Sung graduated with an MBA from UCLA), I could envision USC students riding their EcoRecos on campus between classes.
Other highlights at Gadget Sandbox included New Matter's 3D printer prototype, although the impressive ZEUS by AIO Robotics significantly outweighed its fervor and flair.
Over the course of an hour, I watched as it literally copied a salt shaker-sized bust of its namesake (Zeus, god of thunder) into a printed, plastic replica.
The conference-goers were encouraged to use the hashtag #SBF on Twitter to chronicle their activities and experiences.
Silicon Beach Fest was a rousing four-day phenomenon. I was immersed in a culture of bright minds and brighter ideas, and I am stoked for what's on our collective technological horizon.
Reach Staff Reporter Alex Gold here. Follow him on Twitter here.