Opinion
Security In USC Dorms Could Be Better
Disclaimer: The views and incidents expressed in this article don't reflect the USC Residential College administration. They are only the opinions and experiences of the author.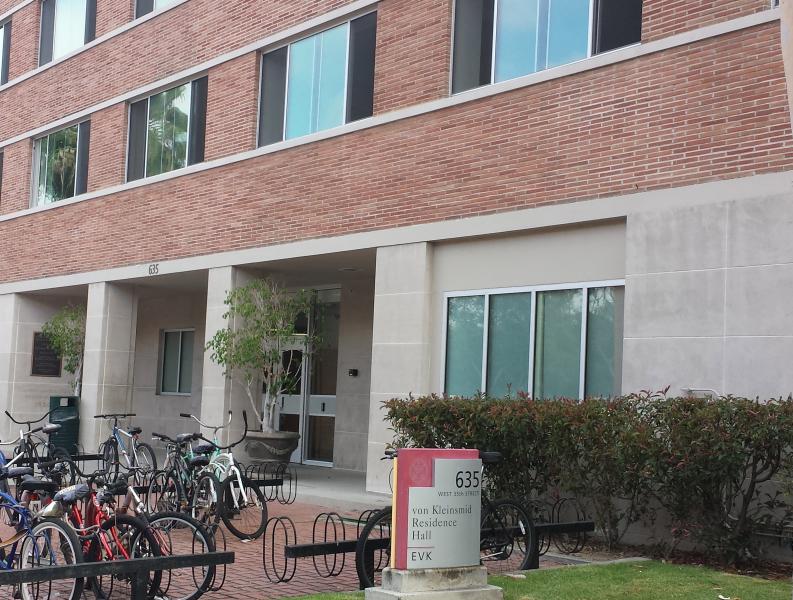 Two years ago, there was a shooting on Halloween night on USC campus. Four teenagers were wounded and the university enacted rigid security measures as response.
Now, only USC students, faculty or registered guests can be on campus from 9 p.m. to 6 a.m. This is part of new regulations issued by USC's Dept. of Public Safety (DPS).
Along with this, fingerprint scanners were installed in every campus residential college. Students have to scan their finger to be let into the building. If a student has a guest, the have to register them on their USC account. The guest has to stay with the student at all times and must carry a guest pass wherever they go in the building.
SEE ALSO: Property Crimes Drop After USC Implements New Safety Measures
During the 2013-2014 academic year, I was a Resident Assistant (RA) at New Residential College. Whatever you have heard about this residential college, it is wrong. Well, it has drastically changed since the new security measure were put in place.
RAs were trained extensively about the new regulations and spoon-fed the reasons why the new rules were important. But it didn't account for the one thing you can't control: the residents.
Only speaking from my experience in New, the security measures didn't fix the problem. But they certainly help.
The incidents of theft have gone down since their introduction. This is mostly attributed to the fact that DPS officers patrol the halls. Every residential college has an Adopt-a-Hall officer who patrols the halls at any given time. They can be a DPS officer or an officer of LAPD.
They act as "what ifs" for the residents. If a resident's door is open, the officer will enter and leave a note saying something like "Got you! You could have been robbed."
This is supposed to teach the residents to keep their doors closed. But this tough love method doesn't teach the residents to be more careful. It shows them that DPS is not your friend. Even though the officers are polite usually, this sort of "teaching" is not helpful to the residents. I have heard my fair share of complaints.
Residents like to feel that they are in a safe place, because that is what the university tells them. This is why parents send their kids to USC, despite some being concerned about the area. They believe that their children are safe.
But when residents have to fear having their possessions stolen, they don't feel safe in a place that is supposed to be their home for a year.
The finger-print scanners are supposed to keep the drunk and messy students out of the building. Suspicious and aggressive people are kept out of the building to make sure the residents are safe. The ProStaff who manage the scanners during the 9 p.m. - 6 a.m. hours are responsible for making sure no one who isn't a resident or registered guest enters the building.
To a certain extent, the residents feel safe. But no one likes the scanners. Having to scan your finger every time you enter the building is inconvenient. Even if the ProStaff member recognizes you, you still have to scan in. It makes residents feel like guests in their own home.
They understand why these safety measures are in place, but they don't like it. Residents feel like they are being punished for the actions of people who weren't students. And that, especially since there have been less incidents, that scanners shouldn't be used during daylight hours. Only weekends during those night hours are understandable at this point.
Reach Contributor Kristy Plaza here. Follow her on Twitter here.