International
Search For Madeleine McCann Continues In Portugal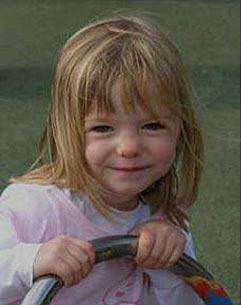 British police will begin digging in the surrounding area that 3-year-old Madeleine McCann went missing in, according to
BBC News.
Madeleine was traveling with her parents in the Algarve region of Portugal in 2007, when she disappeared on the night of May 3 in the resort town of Praia da Luz.
CNN reports that Madeleine was with her twin siblings in her family's holiday apartment at the time of her disappearance while her parents were out eating dinner at a nearby restaurant. Upon their return back home, her mother, Kate, discovered Madeleine to be missing.
According to Sky News, residents of Praia da Luz have expressed discontent at the British Metropolitan Police as they believe that they are "on the wrong path," and negatively affecting the town's tourism industry.
Officials say that they plan to start digging this week, says CNN.
Reach Executive Producer Arash Zandi here. Follow him on Twitter here.