Entertainment News
Ruby Dee Passed Away At 91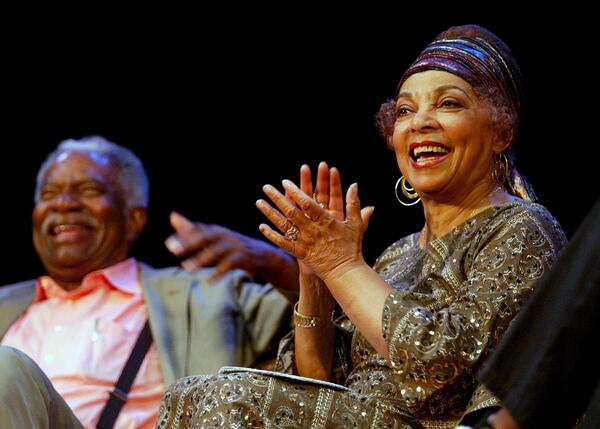 Less than a month after
the loss of 86-year-old Maya Angelou
, another artist who dedicated herself to the fight for civil rights has passed away.
On Wednesday night, 91-year-old actress-activist Ruby Dee "died peacefully at home of age-related causes," according to her representative, Michael Livingston.
Whether in Hollywood on Broadway or the marching through Washington, Dee lived a life of passionate dedication.
A friend of both Rev. Martin Luther King Jr. and Malcolm X, Dee received the Frederick Douglass Award in 1970 from the National Urban League as well as an Oscar nomination 2007 for her performance in "American Gangster" (2007) and Emmy and Grammy awards for other work.
"I didn't have the kind of talent or personality that kept me dreaming about Hollywood," said Dee after her Oscar nomination. "They don't hire little colored girls to do this or that. After I got that in my head, I took another direction."
But despite her modesty, Dee managed to amaze people not only with her work in activism and her acting, but in her ability to bring the two together.
In 1959—thee whole years before she joined Rev. Martin Luther King Jr. in the March on Washington—Dee brought civil rights to general audiences in "Raisin in the Sun." Staring alongside Sidney Poitier, Dee helped showed America what life was like in black communities. She gave them not only the politics, but the humanity behind the issues.
Contact Deputy Editor Sara Newman here. Follow her on Twitter here.