Music
Romeo Santos At The Staples Center: Show Review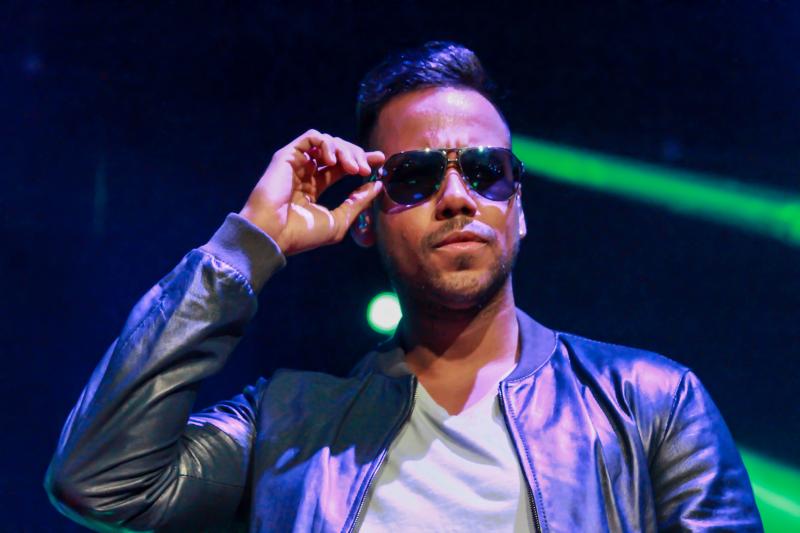 "You know what the rule is: Don't bring no men to my concert," Romeo Santos shouts.
"Esta noche, todas son solteras." Translation: Tonight, all of you are single women.
The stadium full of "Romeistas" had no objections. Women flocked to the Staples Center last night in stilettos and tight dresses, so that they could be swept off of their feet by the most eligible "bachatero."
It's no secret that Romeo Santos is the King of Bachata. He's been a heartthrob since his days in Aventura. Now that the Bronx native has released his second solo album, "Formula, Vol. 2, " he's picked up an even more suave demeanor that makes crowds swoon.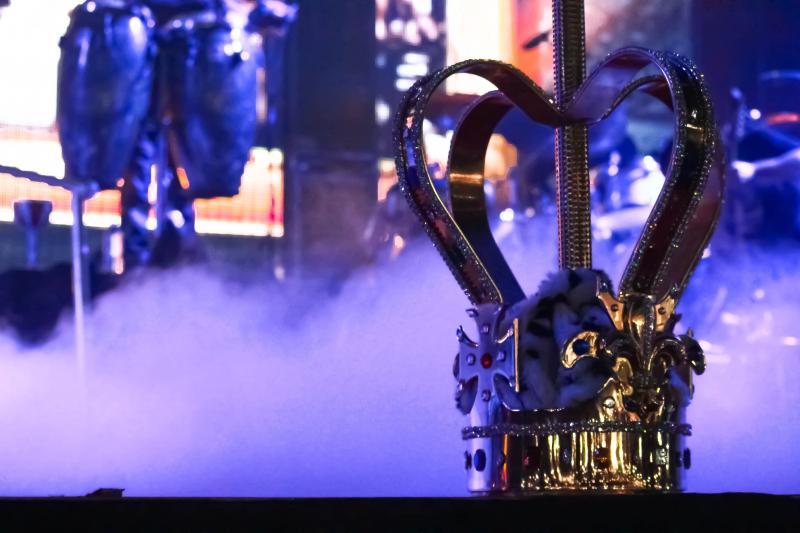 The Staples Center stage was transformed into a king's layer. Everything about it was regal, including the gold, diamond-encrusted crown at the base of Romeo's microphone stand. Fans were antsy and let out screams after every flicker of light, in hopes that Santos would soon appear.
Finally, the band took to the stage, the royal purple lights cut on and Romeo Santos stood behind a medieval gate with his back facing the audience. The gate arose, revealing Romeo's royal attire. After removing his floor-length velvet king's cape, the charming bad-boy stepped on stage with a scepter in hand, wearing sunglasses, a leather jacket, a t-shirt and a pair of snug jeans.
The audience roared. The King of Bachata had finally arrived.
Santos opened the set with a short medley that served as a preview for what was to come. "Inocente," "Amigo" and "Por Un Segundo," followed the exciting intro and the screams just picked up steam.
After finally tossing his glasses, Romeo exposed the striking face that his fans have come to love. Between his deep-dimples, his sensual hip-thrusts and flirtatious eyewinks, it became clear that the screaming would only get louder as the night went on.
"If you ladies go 'ahhhhhh' then I'm doing a good job," he laughed.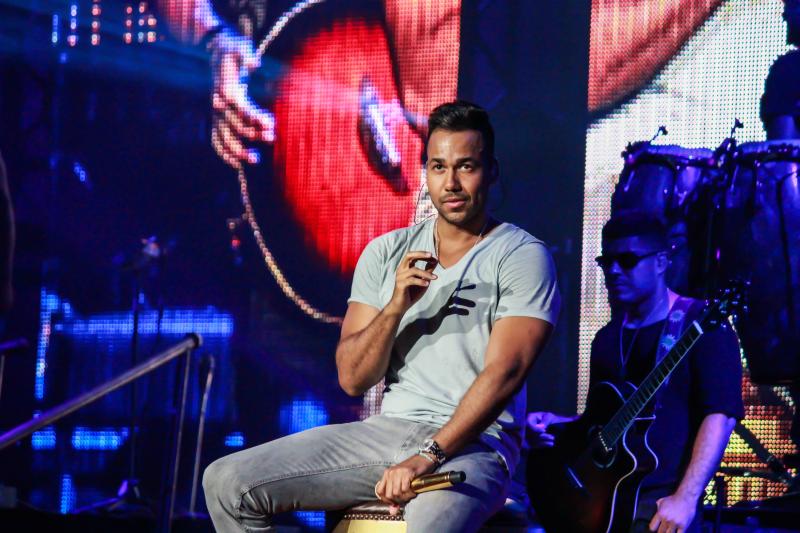 Romeo wasn't the only person in the stadium who felt like royalty. As the Latin superstar made love to his microphone, he managed to make every woman in the audience feel like she was the most coveted person on the planet. He intimately interacted with his fans by calling them beautiful and by blowing them kisses. Two lucky ladies had the opportunity to join Santos on stage, where they could touch and kiss him at each of their whims.
Romeo proved that he is "so nasty" as he stripped off his leather jacket while singing his steamy lyrics, "quitate la ropa lentamente, quiero amanecer contigo, " during "Los Infieles." Needless to say, the crowd went wild. Santos had every woman in the palm of his hand. Fans were sensually moving about the aisles, swaying their hips, and hanging on to every word that rolled off of the groundbreaking bachatero's tongue.
Although Romeo made it clear that his sexually driven show was catered to his lady fans, the men in the audience had an opportunity to bond with the singer as well. When Romeo wasn't dishing out love advice, he was on a hilarious search for the ultimate male fan. He brought five different men on stage to see who could finish his lyrics and eventually allowed a fan to take over Don Omar's verses during a comical performance of "Ella Y Yo."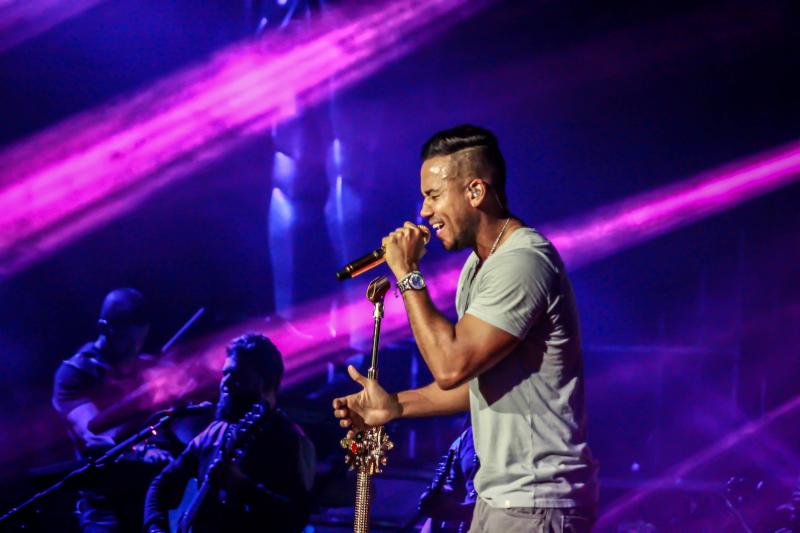 The Latin superstar delivered a quality show with little to no gimmicks. His band and two-back up singers powerfully supported Santos, all while allowing him to shine. The nearly 3-hour set included performances of throwback Aventura hits like "Un Beso," "Obsecion," and "La Boda," and new favorites like "Odio" and "Eres Mia" before finishing with a seductive performance of "Propuesta Indecente."
Santos will finish his U.S. tour on July 12th at Yankees Stadium and there's no doubt that the King of Bachata will conquer the stage yet again with a night full of bachata, salsa, a touch of dembo, sexy swagger and Romeo style romance.
Read more of NT's show reviews here.
You can reach Staff Reporter Ashley Velez here. Follow her on Twitter here.