International
Putin Calls For Compromise With Ukraine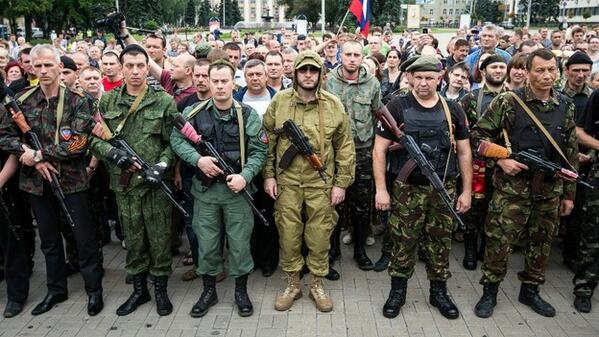 It looks like Eastern Europe is putting its guns down for now, as Russian President Vladimir Putin calls for negotiation talks. Putin's decision follows Ukrainian President Petro Poroshenko's ordered a ceasefire beginning Friday night.
Putin "calls on the opposing sides to halt any military activities and sit down at the negotiating table," according to a statement from the Russian government.
In a softening of his former militancy, Putin appears to be advocating a true compromise that would guarantee the rights of Russian-speaking residents in eastern Ukraine.
Experts speculate that Putin's actions may have been brought on by a desire to avoid punitive sanctions from the United States and the European Union, whose leaders will gather in Brussels on Friday.
"It was so during the violent struggle with the Nazis and it should be the same now," said Poroshenko in an address commemorating the 73rdanniversary of the Nazi's invasion of the Soviet Union. "Facing a real threat, we must unite even more and secure our historical choice, defend our right to live freely on our land."
Read the full story here.
Contact Deputy Editor Sara Newman here. Follow her on Twitter here.