Entertainment News
Psy's 'Gangnam Style' Reaches Record 2 Billion Views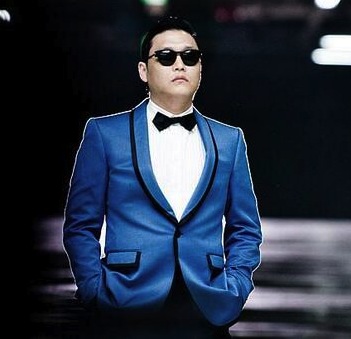 And Psy strikes again!
Remember the time when "Gangnam Style" was played everywhere you went and literally everybody knew how to do the "horse dance"? Although it seemed like years ago when the massive K-pop craze contaminated the world, our Psy oppa seemed to have broken his own record. Again.
"Gangnam Style" has become the first video to reach (and break) 2 million views on YouTube on Friday, May 30. According to The Verge, this achievement only took 525 days, as his first took 159 days upon its release in July of 2012.
This 36-year old South Korean singer had already caught us off guard when he topped Justin Bieber's YouTube record for "Baby." Now, he's REALLY got our attention again.
READ MORE: "Gangnam Style" Video Tops Justin Bieber's YouTube Record
In a statement regarding his groundbreaking record, Psy said "Two billion views; they are very honorable and very burdensome numbers. With the appreciation, I will come back soon with more joyful contents!"
YouTube has also placed adorable little dancing Psys around the view counter in celebration of this modern milestone.
Congratulations, Psy! If you haven't watched the video before, here it is again.
Behold, there is a new King of YouTube in town.
Reach Staff Reporter Amy Tseng here.