Style
Plus-Size Models Recreate 'Sports Illustrated' Swimsuit Cover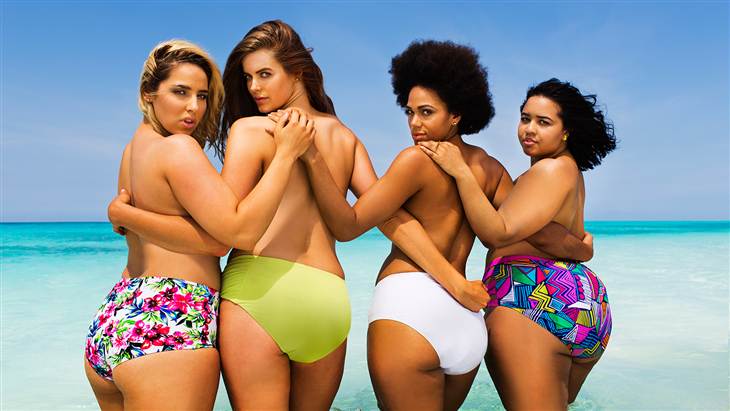 The definition of the "perfect" body is slowly being redefined.
Swimsuits For All teamed up with sexy plus-size models Jada Sezer, Robyn Lawley, Shareefa J and fashion blogger Gabi Gregg to showcase a new line of swimwear, exclusively for women of all shapes and sizes.
The photo shoot imitated the original bikini cover photo of the "Sports Illustrated" swimsuit cover, which featured supermodels Nina Agdal, Lily Aldrige and Chrissy Teigen, posing and looking over their shoulders while topless.
By using these plus size models, Swimsuits For All is trying to promote the ideal that girls can be sexy with curves, and that beauty is not only limited to a size 4.
In mainstream culture, young girls look at tall and skinny models in magazines, and they are taught that they should look exactly like that. With this misconception, they overlook the diversity of women's shapes in the real world.
In a behind the scenes video from the photo shoot, Gabi Gregg said, "I think it's sad that the representatives of women in mainstream culture are usually so small, just because we have such a diversity of sizes in the real world. What happens is, I think, so many women see those girls and think they have to look like them. And I know plus-size models and bloggers, like myself, are really helping change that."
This campaign to reach out to girls all around the world is a big step towards redefining beauty and what it means to be confident in what you have. Remember girls, no matter what size you come in, your bikini body is still a bikini body.
Reach Amy Tseng here.